Integrate Grasshopper with BLAZE Retail to increase sales and lower overhead.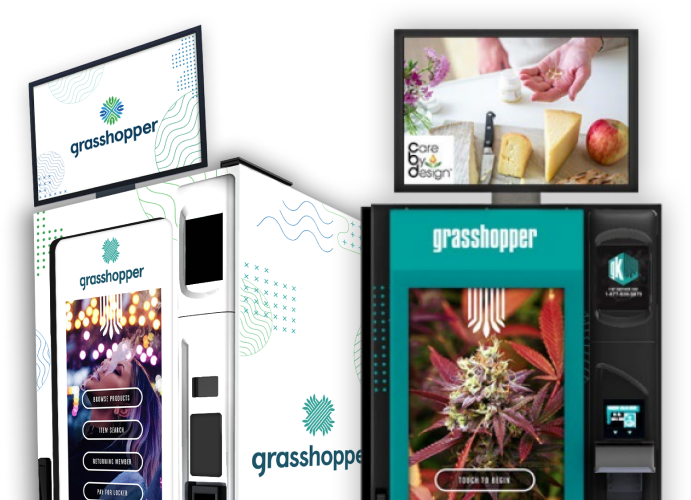 Grasshopper
Kiosk
Capacity for up to 36 or 60 unique SKU's, refrigerated climate control and customized brand wraps.
Grasshopper
Pay
Customers can shop, order, pay, then pick up products atGrasshopper Kiosks and Grasshopper Lockers
Grasshopper
Locker
Secure storage for retailers & distrubtors helping improve transactions, revenue, and margins.
Grasshopper +
BLAZE™
Intuitive Interface.

Easy to use interface keeps transactions simple and stress-free.

Technology + communication.

Best-in-class software suite. MDB support to all industry standard devices. DEX data output support.

Visibility + Security.

Internal & external monitoring camera options.

Adjustable product selection.

Simple to adjust to different product sizes without tools.

Big 32" diagonal, hi-res, video-capable LCD screen.

Visually engaging in-store feature. When not serving customers, it's a digital billboard (video capabilities for advertising). Dispensary owners: consider the possibilities for monetizing content.