Headset is designed to give you the business intelligence you need when and where you need it. Out of the office? Access Headset on your phone and see the same data that you would on a desktop computer.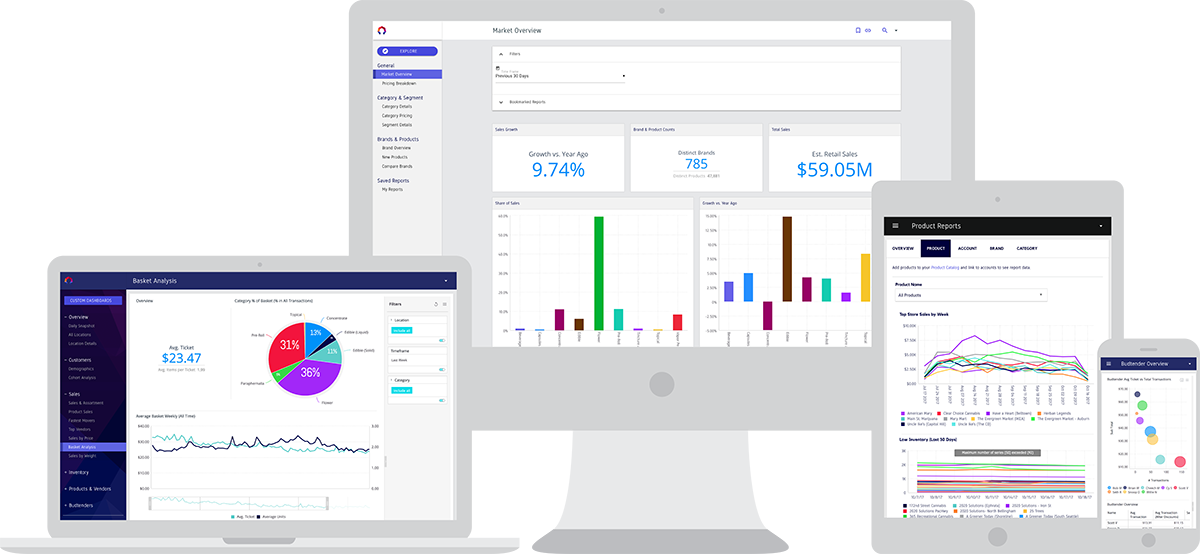 Market Intelligence
Identify new areas of opportunity, keep tabs on
the competition, and tailor your product development.
Stay Ahead
Dashboards that simplify your data so you can
better understand your operations at a glance.
Collaborate
Limit out-of-stock events, ensure optimal inventory levels and enhance forecasting abilities.
Connect to Store
By Integrating with the Headset Retailer platform,you
get access to critical top-level dashboards giving you
some serious insights to help drive your business
Reporting, Simplified
Get unprecedented visibility through easy to
understand reports on your Sales, Inventory, Vendors,
and Product data all in real-time.
Headset + BLAZE™
Here's What You Get
Get top level dashboards and insights into your operations
Hourly Transactions: Sales vs. Budtender staff
Top 10 fastest moving products
Top Vendors by $ sales
Sales & Assortment dashboards
See sales over time vs growth
Average basket: total $ and units
Vendor analysis dashboards
Vendor sales and profit reports
Vendor contribution to sales / total transactions
Inventory Overview dashboards
Total inventory in units and $ value
Inventory allocation by vendor
Plus much more!