Cultivation Software by the cultivators, for the cultivators.
Designed from the ground up for cannabis cultivators, by cannabis cultivators. BLAZE Grow seed to sale software makes it easy to manage your entire cultivation along with your packaging and sales processes. Quickly generate compliant shipping manifests with the click of a button. Cultivation taxes are automatically calculated and included to ensure.
Manage Cultivation

Cultivator Centric Operations Interface

Quick visibility into plants and inventory

Single Pane of Glass for multi-license locations
Manage Sales

Back-office Centric Sales Interface

Detailed Inventory Reporting

Create compliant manifests for transfer

Transfer templates minimize data entry into Metrc

Seamless Metrc Integration

Cultivation taxes automatically calculated based on cannabis type

Automatically generated transfer templates reduce entry time for Metrc transfers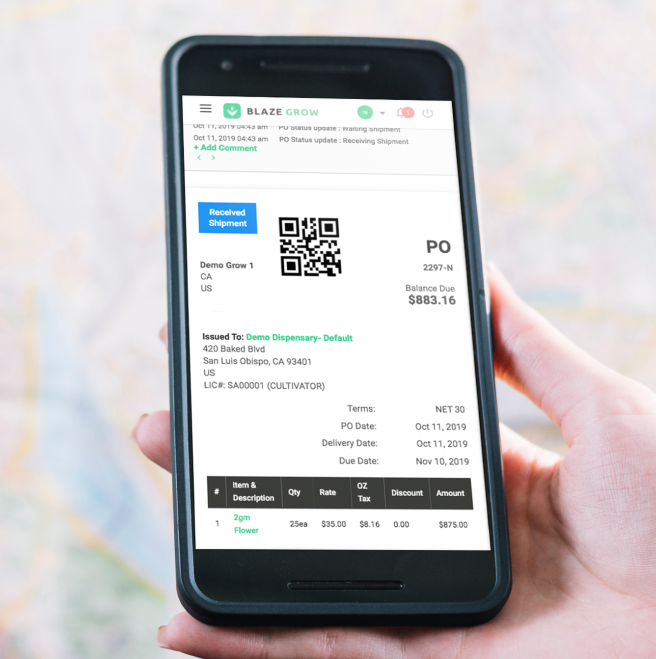 Why BLAZE Grow?
Manage Cultivation
Cultivator Centric Operations Interface
Quick visibility into plants and inventory
Single Pane of Glass for multi-license locations
Manage Sales
Back-office Centric Sales Interface
Detailed Inventory Reporting
Create compliant manifests for transfer
Transfer templates minimize data entry into Metrc