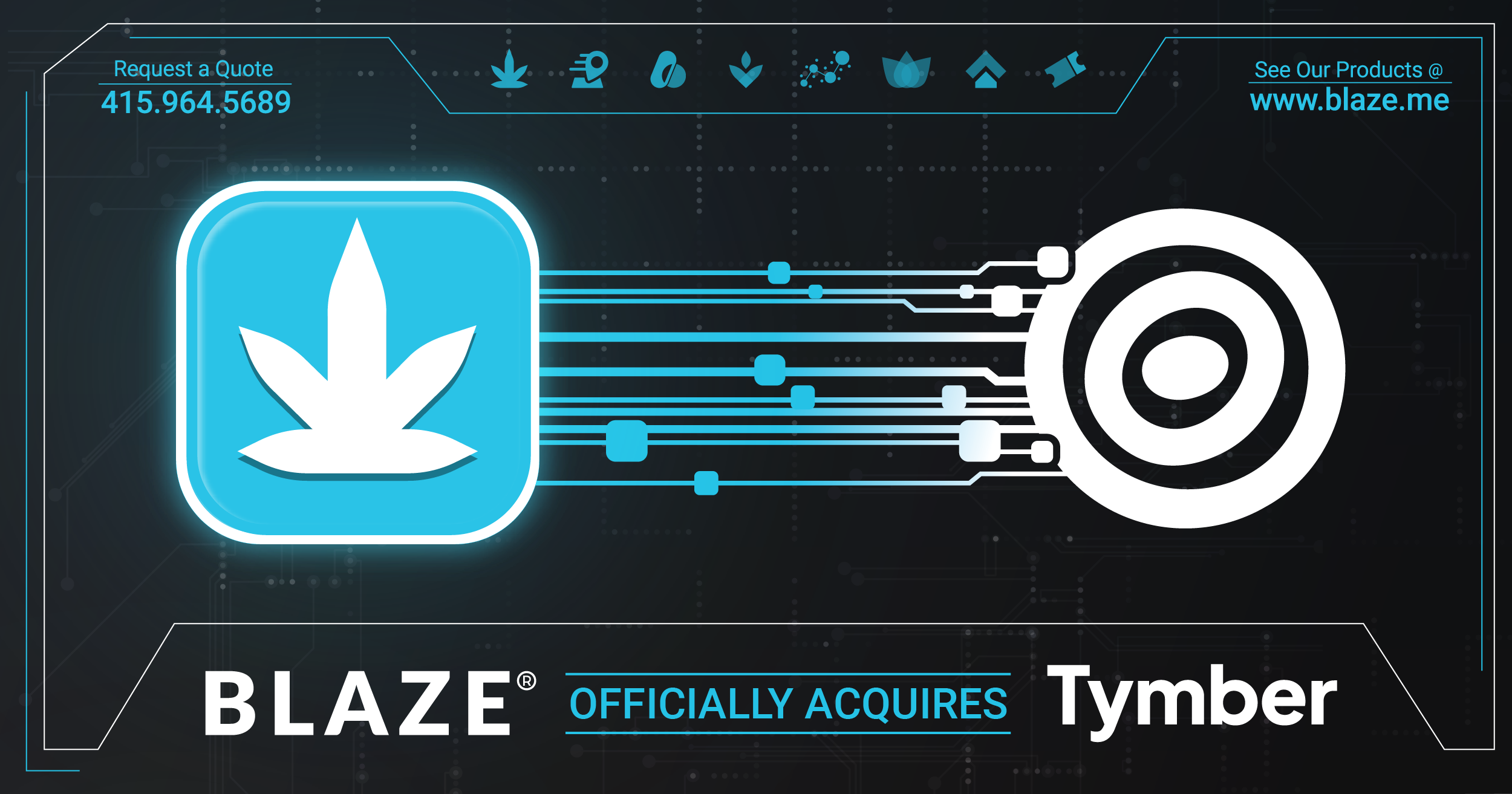 You may be wondering, what does this mean? In short, acquiring Tymber brings their unparalleled online shopping experience into the BLAZE ecosystem. It allows our customers to create a unique shopping experience that showcases their brand using an expanding catalog of premium e-commerce themes. 
Additionally, this acquisition empowers retailers with automated SEO benefits and complete control of their data. The days of clunky uncrawlable iframe menus are over. Tymber's sophisticated e-commerce platform strengthens dispensary SEO and helps them rank for specific cannabis brands, products and regions.
BLAZE Positioned as Full-Service Cannabis Software Suite
The acquisition will allow BLAZE to expand its reach as a full-service cannabis software suite that encompasses best-in-breed technology giving operators the ability to sell to customers at their convenience.
Tymber offers an integrated suite of tools designed specifically for cannabis retailers: branded websites, marketing automation tools, and integrated cashless payments. Termed "the backbone of thousands of online dispensaries" by TechCrunch, Tymber has played a key role in helping companies grow their businesses into national enterprises.
BLAZE, the leading cannabis point of sale platform, has acquired Tymber to bring together two of the most innovative and forward-thinking companies in the industry.
"BLAZE builds exceptional tools that serve the technology needs of successful dispensaries.  Acquiring Tymber brings its unparalleled online shopping experience into our ecosystem and allows us to meet the cannabis retailer at any point along their journey," said BLAZE CEO Chris Violas.
The acquisition strengthens BLAZE's position in the marketplace by adding critical technology that enhances its customers' ability to source and sell high-quality products from reputable vendors.
Second Acquisition in the Last 12 Months
The acquisition of Tymber marks the second acquisition in a year for BLAZE. Previously BLAZE acquired Greenline, a Canadian point-of-sale company that has emerged as one of the premier POS providers in Canada. The Tymber acquisition will also provide Canadian retailers with a highly anticipated alternative to some of the existing e-commerce solutions in the cannabis space.
Conclusion
We are excited to welcome the Tymber team to BLAZE. With their technology and expertise, we will be able to continue providing the best product and customer experience for our customers. To learn more about this acquisition your can read the full press release here.