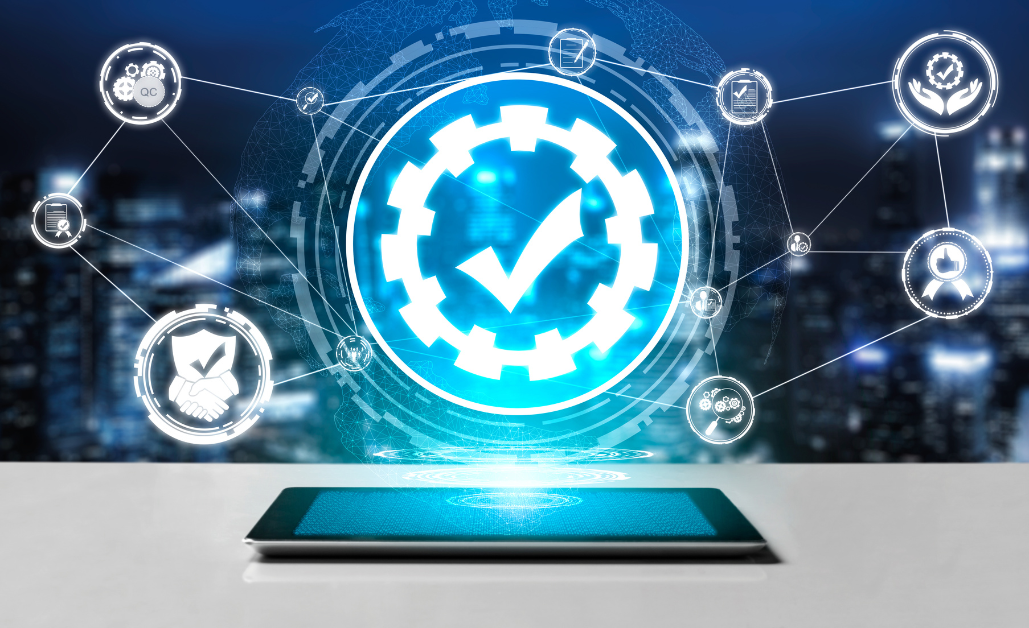 BLAZE is proud to announce that it has achieved both SOC 1 and SOC 2 Type 1 Certifications. The SOC (Service Organization Control) certifications are created by The American Institute of CPAs. It serves to ensure that things like financial reporting, compliance, security, and data management are being treated sensitively and efficiently. These are important certifications for any software company and their clients. They are very difficult to obtain and reflect the awards dedication to excellence.
What is SOC 1
SOC 1 is a rigorous software certification focusing on a software practical application and function of data. Applicants must show clearly that their software is working as intended. Things like taxes, discounts, and compliance, are all scrutinized to ensure that they are all working without error. It differs from SOC 2, which is focused on important features like security processes, and recoverability. 
Achieving SOC 1 is no easy task. A team of professional certified public accountants review and evaluate how data is stored, transferred, entered, and reported. It also looks into how the software integrates with compliance systems like Metrc and BioTrack.
Why SOC 1 is Important
SOC 1 is important for several reasons. It confirms to customers that the software they've chosen is set up to handle their needs in the most efficient way possible and ensure compliance is met. Additionally, it communicates the software has been reviewed by independent third parties. Lastly, it signals that the team behind it is committed to creating efficient and top-quality software. 
Any cannabis business will benefit from choosing a software with these certifications, especially ones looking to scale their businesses for future growth. The world's leading tech companies have completed this certification, but BLAZE is one of these few tech companies in cannabis industry to obtain it. 
What is SOC 2
SOC 2 is an extensive auditing process that affirms and validates a software process of handling security, data storage, systems access, disaster recovery, and vendor management.
Achieving SOC 2 is difficult work, with many reviewers looking carefully for security flaws and areas where improvements must be made. Its acquisition means that the team behind the software has dedicated themselves to the complete auditing of their own security systems and ensuring that it is flawless.
Why is SOC 2 Important
SOC 2 is important because it ensures that security, privacy, and data management, is being treated with the utmost care. Clients of a software with this certification can expect up to date and secure software that protects their sensitive business information. Achieving this certification usually means that the company is dedicated to completing other SOC certifications and providing their customers with the safest and smoothest operating experience.
Data security in cannabis industry is paramount as many states only provide medical marijuana and businesses have to be cautious to also comply with HIPAA. Patient information is extremely sensitive so ensuring that it safeguarded by using SOC certified software is adds an additional layer of protection.
BLAZE and SOC Compliance
BLAZE is one of the few cannabis tech company to complete both SOC 1 and SOC 2 Type 1 Certifications. Having this dual certification is extremely important to MSOs and publicly traded companies. It streamlines crucial things like the auditing process and shows data fidelity. BLAZE customers will benefit tremendously from this choosing a software with this certification. Cannabis retailers and businesses deserve professional software with the qualifications and certifications that businesses in other leading industries enjoy. With BLAZE, they can. 
Our CPO Kai Kirk has this to say about our recent achievement and what that means for our customers: "BLAZE retailers can rest easy knowing that their data and their customer's data are secure and the systems are handling data properly and are regularly audited. As we see the cannabis space mature, many retailers will go through acquisitions, potentially with companies that demand high levels of security and compliance due to their investment structures. Running BLAZE can give them peace of mind that they will not have to swap out their retail solution due to non-compliance and can continue moving fast in this ever-changing market."