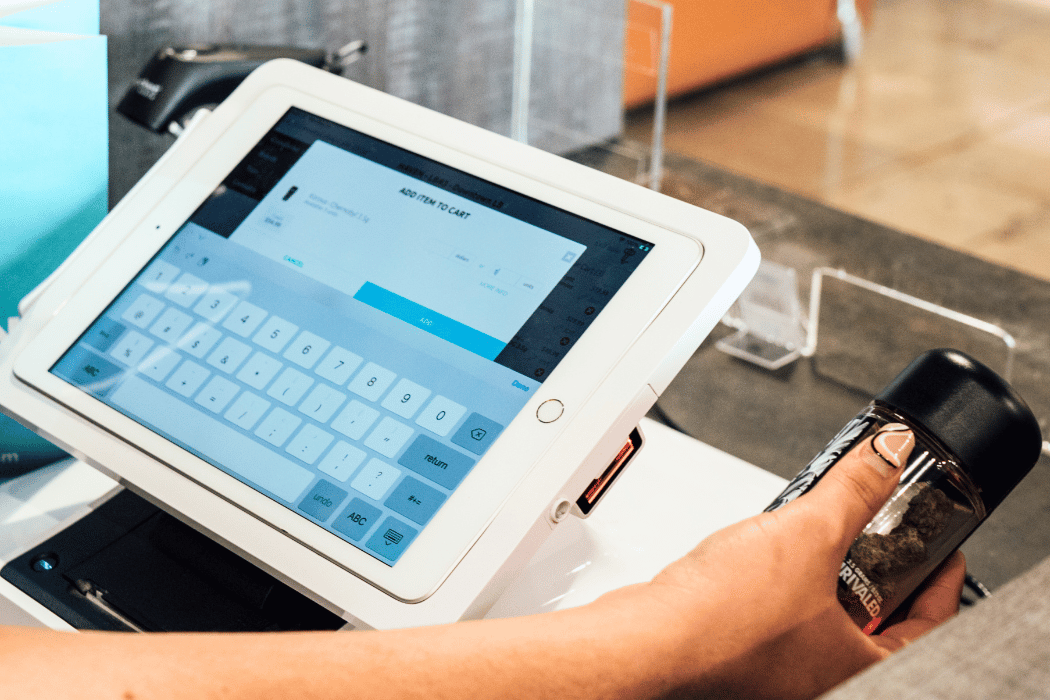 It has been almost a year since the New York Office of Cannabis Management issued the first adult-use cannabis retail licenses. Recently, the OCM recently opened the application window for all new cannabis license applicants and recently prolonged the due dates to provide additional time to apply. As more cannabis dispensaries open their doors, the state is preparing to implement the state-selected track-and-trace system. To ensure compliance and accountability, cannabis dispensaries in New York will be required to use the BioTrack traceability system. In this article, we will explore what BioTrack traceability means for cannabis retailers in New York and how they can make this transition without putting their licenses at risk.
Are New York Dispensaries Required to Use BioTrack?
The short answer is yes. New York dispensaries will be required to report all sales and movement of inventory to the BioTrack track-and-trace system. However, licensed cannabis retailers are free to choose any point-of-sale system that integrates with BioTrack. This has caused confusion in other states that use BioTrack for track-and-trace because BioTrack also has a commercial POS system.
The OCM made it very clear in their recent BioTrack FAQs, that dispensary licensees have complete and total autonomy to select a software vendor, but should ensure that it integrates with the BioTrack traceability system contracted by New York state.
BLAZE has already integrated with the BioTrack API in other states and is currently awaiting access to a sandbox account from BioTrack to test the New York API to finalize this integration. Once finalized, cannabis retailers using BLAZE will be able to send sales and inventory reports to BioTrack in real time to automate compliance reporting.
Do Cannabis Retailers Have to Pay for BioTrack?
New York dispensaries do not have to pay to use the BioTrack track-and-trace system. The BioTrack traceability system has been contracted by New York State to ensure compliance and accountability from all license types. Licensed cannabis cultivators and manufacturers may be required to purchase tracking tags from BioTrack but the OCM is still in the process of working with BioTrack to outline this process.
The only cost to cannabis retailers will be finding a dispensary POS and inventory tracking software that integrates with BioTrack. The BLAZE software suite provides point-of-sale, inventory tracking, customer loyalty, e-commerce, and delivery management in one platform. This eliminates the need for several different software services that need to be managed separately and ensures data integrity when passing information between the online store and your POS system.
What Data Needs to be Reported to BioTrack?
While the official API documentation has yet to be released by BioTrack or the OCM, we do know what data has been required in other states. New York cannabis dispensaries will need to report all sales online and in-store. This will likely include the products purchased, the amount paid for the products, the quantity of each product, the time/date of the transaction, taxes paid, refunds, voided sales, and order modifications.
In addition to the sales data, there is also specific data related to cannabis inventory that needs to be reported. Some of the typical inventory data that needs to be sent to BioTrack is creating inventory items, destroying inventory, returned inventory, inventory transfers from the safe to the shelf, and voiding inventory. Keep in mind that all of this data will be sent to BioTrack automatically, so dispensary staff won't need to manage compliance reporting.
Lastly, if you are planning on running a delivery service from your dispensary, there is certain information that will need to be sent to BioTrack. This includes data on the delivery vehicle, the inventory transferred to delivery drivers, a delivery manifest, and any inventory transfers back to the safe at the end of the day. It may seem like a daunting task to keep up with BioTrack traceability, but with BLAZE's integrated POS system, the majority of the heavy lifting is automated.
How Do Dispensaries Integrate BLAZE POS with BioTrack?
New York dispensaries using BLAZE can rest assured knowing that their point-of-sale is fully integrated with the BioTrack track-and-trace system once it is implemented. The process of integrating the BLAZE point-of-sale software with BioTrack is fairly straightforward but we will know more about this once the OCM and BioTrack release additional guidance.
The first step will be to login to your BioTrack account. In other states, cannabis retailers have been provided with a Unique Business Identifier (UBI) that is tied to their license number by the state regulatory agency. This will be required to login to your account as well as your email and password. Once you obtain access to your BioTrack account, you should be able access to everything you need for the integration with your POS software. As more information is available on the integration process becomes available, we will provide updates to ensure a smooth transition.
Trust a Validated BioTrack Integrator
In conclusion, the implementation of the BioTrack traceability system is a significant step forward for cannabis dispensaries in New York. Utilizing a software vendor that has integrated with BioTrack before is strongly recommended to protect your business. BLAZE will continue to offer resources to help educate New York cannabis retailers on the nuances of track-and-trace reporting. Our software is designed to manage the majority of reporting tasks in the POS system and automate compliance reporting. We look forward to assisting newly licensed dispensaries in understanding and maintaining compliance to make this transition as seamless as possible.