Starting a cannabis delivery service in New York can be a complex process, but with the right planning and execution, it can be a lucrative opportunity. Here are the steps to get started:
Step 1: Research and Develop a Business Plan
Before starting a cannabis delivery service in New York, you must conduct thorough research and develop a comprehensive business plan. This plan should outline your target market, competitive analysis, and financial projections. The more detailed and thought out you make your business plan, the easier it will be to find potential investors who can help you get your cannabis delivery service off the ground.
One of the biggest hurdles facing New York cannabis delivery services is illicit sales from illegal delivery operators. However, cannabis regulators are taking significant measures to increase enforcement and shut down illegal cannabis operations across the state.
Step 2: Register Your Business
After developing your business plan, you will need to register your business with the New York State Department of State. You can do this online or by mail. Not only will you need to register you new business entity, you'll be required to register with the Department of Taxation and Finance. This is a one-time registration fee of $600 that must be paid prior to making sales.
Step 3: Submit Cannabis Retail Application
Currently, New York's Office of Cannabis Management is responsible for reviewing all cannabis business applications. Social equity applicants have been given first priority for the Conditional Adult Use Retail Dispensary licenses. Submitting this application does require a lot of information about your business and the individuals and/or entities involved with the business.
Fortunately, the OCM has provided several training resources on how to complete the application and the necessary information that must be submitted with application. One of the first things a CAURD applicant will want to do is notify the local municipality of their intent to submit an application. Getting approval at the local level will keep you from running into any roadblocks later once you've already submitted the application.
Next, you'll need to get a fingerprint-based background check for all persons listed on the application. This can take some time so taking care of it early will help expedite the application process. Additionally, applicants will need to provide a True Party of Interest Personal History Disclosure and a True Party of Interest Entity History Disclosure as well as a New York State Department of Tax and Finance Clearance Form. These documents will be required upon submission of your cannabis retail license application.
It's important to note that CAURD applicants will need to provide information on their financial institutions or financiers as well as financial disclosures. Compiling all this required information in advance will make the application much faster. If your business is eligible to be considered a justice-involved business, meaning the applicant or a family member has been charged or convicted of a marijuana-related crime in the past, you will need to provide a certificate of disposition of arraignment or conviction.
Once you submit your application, you'll receive a confirmation email and be asked to pay a $2,000 application and licensing fee by check. Print and attach this confirmation email to your application along with the check with the application number in the notes section of the check.
Step 4: Obtain Licenses and Permits
If the New York Office of Cannabis Management approves your application for licensing, you'll need to obtain a copy of the license and display it where it can be easily seen by regulators or authorities. If you've already secured a location but need to make modifications to the facility, you'll need to acquire the appropriate building permits as mandated by the state and local municipality.
Step 5: Hire Employees
To operate a successful cannabis delivery service, you will need to secure a location for your business and hire employees. Hiring employees can be challenging for state that is new to legal cannabis operations. Finding people with experience in delivery logistics is definitely a preferred but it's also important to hire delivery drivers that are familiar with your service area. Not to mention the regulatory restrictions around who can work at a cannabis delivery service.
Cannabis delivery drivers must be at least 21 years old and are not allowed to consume cannabis while in their vehicles or on the licensed premises. You can hire employees that are 18+ but they must not be in a customer-facing position. Licensed cannabis delivery services can have up to 25 delivery drivers providing full-time paid delivery services per week under one license.
When hiring your cannabis delivery employees, you'll also want to evaluate how reliable and trustworthy they are because they'll be responsible for transporting thousands of dollars of inventory. They will also need to be aware of all the compliance measures required for delivery and ensure each delivery is following the correct procedures. Set expectations upfront with potential employees so that you can reduce the amount of staff turnover within your business.
Step 6: Select a Cannabis Delivery Software Provider
One of the most important decisions you'll need to make as a cannabis delivery service is the software you use to run logistics and assign orders to drivers. Not all cannabis point-of-sale systems are capable of managing delivery in addition to in-store sales. Take the time to evaluate software providers that specialize in cannabis delivery as there are so many compliance requirements that need to be tracked. Ask what software other cannabis delivery services are using and whether or not they recommend their current provider.
One of the most critical pieces is to find a software provider that can offer e-commerce in addition to point-of-sale functionality. The Office of Cannabis Management requires that all delivery orders must be prepaid online and only be placed through the business website and not third-party platforms such as Weedmaps or Leafly. For this reason, you'll want to find a provider that can offer a native e-commerce solution that is SEO-optimized and integrated payment processing. This will not only drive organic traffic to your website but also make it convenient for customers to checkout online.
Check whether or not the software provider integrates with other delivery logistics systems such as Onfleet. This can help you manage your fleet as you scale your business and add additional drivers or expand your service area. All of these factors are relevant when selecting your cannabis delivery software. BLAZE Delivery is specifically designed for cannabis delivery accommodating both scheduled and dynamic delivery models.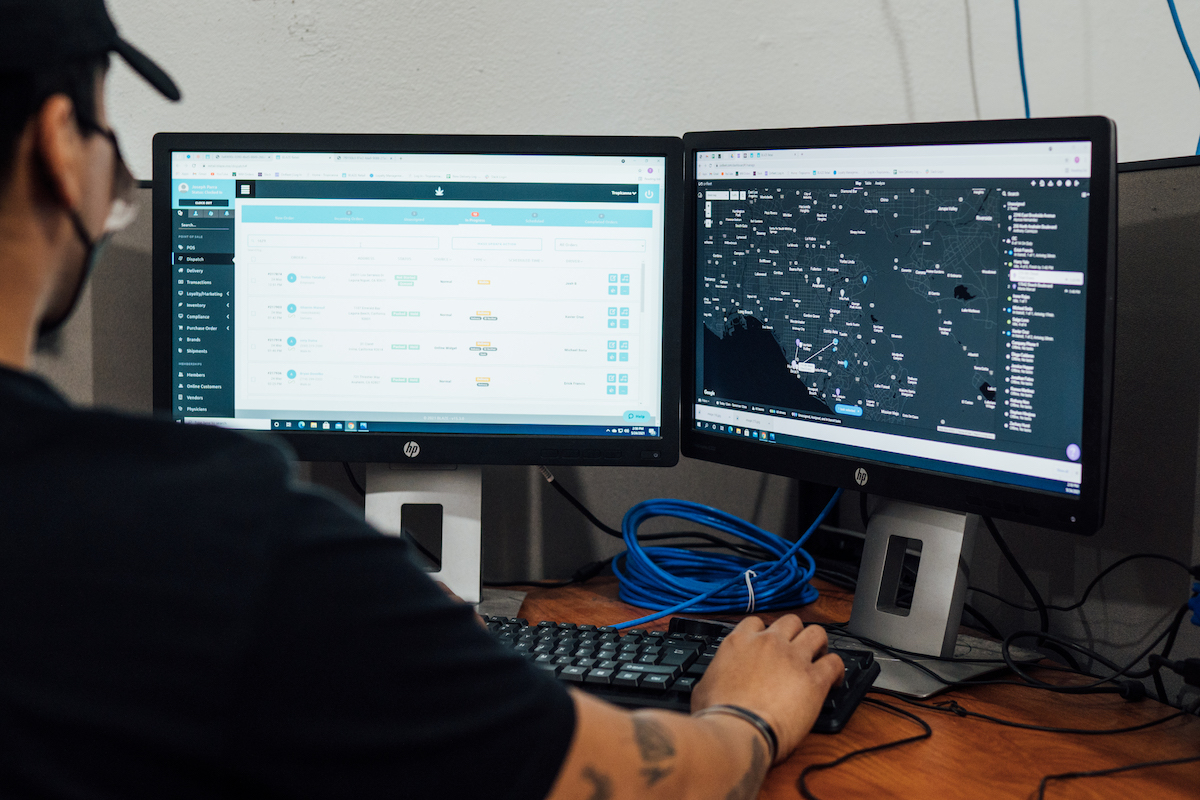 Step 7: Define Your Cannabis Delivery Service Area
Another consideration when starting a cannabis delivery service in New York is defining the area you want to service. At the beginning you may want to service only a small densely populated area to save on fuel expenses. However, as your customer base and brand awareness grows you may want to expanding your delivery zones.
Your technology provider should be able to facilitate custom delivery zones so you can expand your service area on your own terms. Whether it setting specific delivery fees for delivery zones or analyzing what products are selling the best in certain areas, you want a software that can scale with your business growth.
New York does allow dynamic or ice-cream truck style delivery which means drivers can carry on-board inventory and fulfill orders as they are placed. However one of the main differences is that it doesn't have to be within an enclosed vehicle. There are limits as to how much inventory can be onboard. An enclosed vehicle can carry up to $20,000 of cannabis products at any time. Non-enclosed vehicles such as bikes, scooters, or even on-foot couriers may carry up to $5,000 of cannabis products at any time. At least 30% of cannabis products in the possession of a delivery employee must be ordered and paid for by customers before departing the licensed premises.
These are important factors in planning your delivery zones, as you may be able to maximize the amount of sales every time a delivery courier makes a run. As you collect more data on your delivery sales, you can optimize your zones to provide faster service with the most popular ordered products.
Step 8: Train Your Cannabis Delivery Staff
Before your delivery fleet hits the road, you want to ensure that every driver is properly trained and understands how to use the technology as well as the procedures that should be followed for compliance. For instance, delivery drivers must carry proof of the delivery request during delivery and present it to any licensing authority or law enforcement. Teaching delivery drivers how to quickly access this within the delivery app will give them the know-how if they are ever pulled over by the police.
One of the most important things to train cannabis delivery drivers on is how to:
Check customer photo identification
Spot fraudulent identification
Safely confiscating fraudulent identification
Training you cannabis delivery staff to validate the age of every customer will prevent sales to underage customers and protect you cannabis delivery service from regulatory violations.
Additionally, every cannabis delivery driver need to understand that they have to return to the licensed premises if they are carrying any leftover inventory at the end of their shift. They can only end their shift without returning if they don't have any leftover inventory.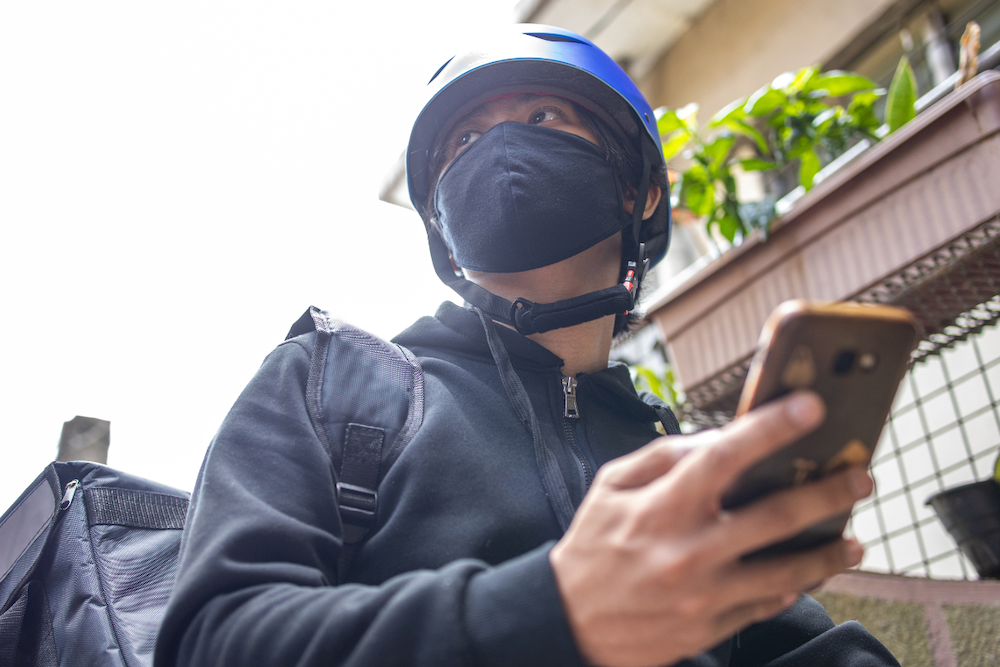 Step 9: Acquiring Cannabis Inventory
One of the best ways to build your cannabis delivery service is curating your inventory with a specific ethos in mind. Offering cannabis products that are only locally grown or minority owned is a great way to define yourself as a delivery service. Look for brands that stand for something that you embrace as a retailer and find products that give you reasonable margins to make a profit.
Purchase enough inventory that you can meet the initial demand created from a Grand Opening. You don't want to lose new customers by selling out of popular products in your first few weeks of opening. Utilizing a native e-commerce solution on your website provides unique URLs to brands, products, and categories that can rank on Google. It makes it easy for consumers that prefer certain products to discover your delivery service and place orders online.
Step 10: Launch Your Cannabis Delivery Service
Launching your cannabis delivery service is exciting but also daunting. It's the beginning of your new business venture but it's also the first time putting your staff, fleet, and technology to the test. It's important to start marketing the opening of your business well in advance to attract customers. This can be done through social media, and other marketing channels. While there are some limitation on how you can advertise your business, leveraging your website and menu can generate significant organic traffic online.
Meet with your software provider to pre-launch to ensure everything is configured correctly. This includes your promotions, delivery zones, driver apps, e-commerce website, online payment integration, and inventory so there are no surprises during your grand opening.
By following these steps and staying up-to-date on the latest regulations and industry trends, you can successfully start and grow a cannabis delivery service in New York.