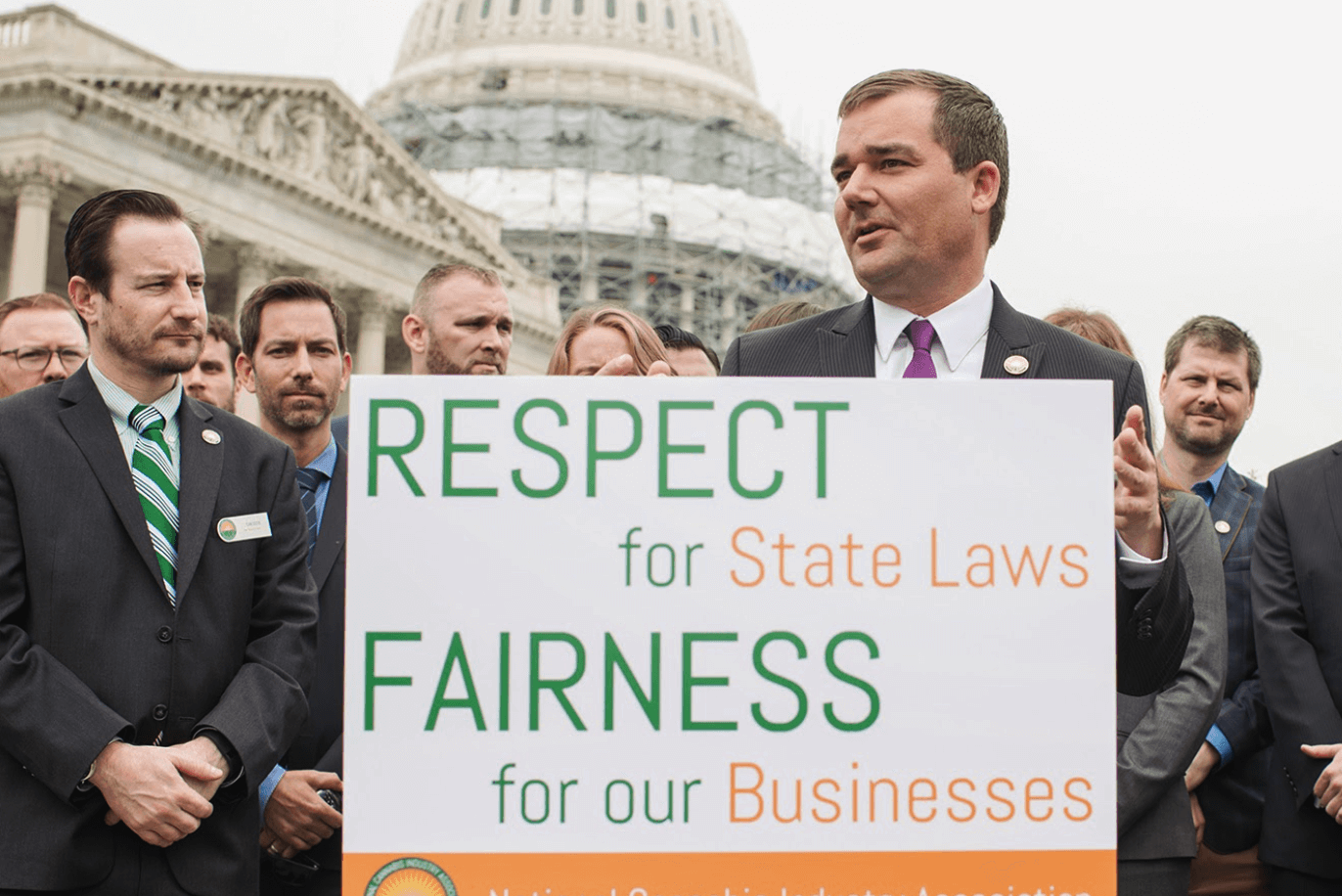 The cannabis industry has grown and prospered due to the work of activists, charities, and cannabis organizations. These groups have put pressure on state and government institutions to change policies and revert on decades of out-dated cannabis rulings. As the owners of cannabis dispensaries and delivery services, these groups have had a direct impact on your business and continue to play an important role in your future. Learning about and becoming involved with these organizations will benefit your business and make you a partner in the wider cannabis community. 
The National Organization for the Reform of Marijuana Laws (NORML)
The National Organization for the Reform of Marijuana Laws was established in 1970. Their purpose has been to advocate for cannabis, cannabis users, and its legalization nationwide. The cannabis organization has led many successful campaigns, including a 2006 initiative which placed cannabis as the lowest priority drug for police.
The organization is powered by hundreds of lawyers and operates all over the globe. They are most active in states on the verge of legalization, where they work to sway public opinion.
The Last Prisoner Project (LPP)
Cannabis related crimes make up a staggering number of incarnations. The Last Prisoner Project is a cannabis organization that serves over 40,000 U.S residents unjustly incarcerated for cannabis. The organization works to provide legal resources and expunge records in states that have recently approved cannabis use.
The American Civil Liberties Union (ACLU)
The ACLU works to protect many americans from unjust laws and discrimination. This work also extends to protecting people imprisoned for cannabis related crimes. Gathering their over one million active members, they protest, lobby, and drive legislative change.
Cannabis incarceration disproportionately affects minority communities, especially the African-American community. Due to this, the ACLU is heavily involved in the changing of cannabis laws and pressing for federal legalization. By working with their own member base and a network of thousands of attorneys, the ACLU provides real impact and representation to those who need it most. 
Veterans for Medical Cannabis Access (VMCA)
There has been more and more research about the healing and calming properties of cannabis. The VMCA works to advocate for cannabis access for veterans and to allow for cannabis products to be covered by the VA healthcare system. 
The Minority Cannabis Business Association (MCBA)‍
The MCBA is the first not-for-profit business league in the U.S centered around helping minority owned cannabis businesses. It works to build a strong network of diverse cannabis business owners and economically empower those communities that have been hardest hit by the government's War on Drugs.
Global Alliance for Cannabis Commerce
The GACC works to establish fair and effective cannabis laws across the globe. They aim to secure federal legalization in countries all around the world. Equally importantly, they serve as a global resource on cannabis, its uses, and how countries and businesses can work with the cannabis industry. 
National Association of Cannabis Businesses
The NACB is an association of cannabis professionals who review cannabis businesses across the country. They look for things like quality, safety, and legitimate business operations. They serve as a regulating body and their seal of approval for cannabis businesses allows consumers and partners to know the business is legitimate. 
The NACB adds needed oversight and regulations to the industry to try to prevent bad-actors and illegitimate businesses from entering the industry. 
National Cannabis Industry Association
The NCIA strives to educate communities, businesses, and the government, about cannabis. They do this through education, news, press releases, and updates on scientific breakthroughs with cannabis. The NCIA works heavily with policy makers to ensure they have accurate and up-to-date information on cannabis science and research.
They also work directly with cannabis businesses. Together they work on educating their communities on safe cannabis use and its medical benefits. 
US Cannabis Council 
The U.S Cannabis Council is made up of industry leaders, researchers, and lobbyists, dedicated to federal legalization of cannabis. They work with other cannabis organizations and policy makers to drive lasting change in the industry.
Women Grow 
Women Grow works to support female-run cannabis businesses and provide them with the help and resources they need to succeed. Their aim is to make the cannabis industry the first billion dollar women led industry. 
Women Grow is active in the U.S and Canada. Currently they support over 1,000 women-run businesses. They host monthly events and actively work with dispensary owners and cannabis businesses across the countries. 
Conclusion
There are countless cannabis organizations across the country and the globe, dedicated to the betterment of our industry and community. At BLAZE, we are proud to partner with many of these organizations and be an active member of cannabis associations across the industry. Learn more about us and how our dispensary POS is leading the way in cannabis tech. If you're looking for cannabis specific software for your business, our team is ready to show tech in action. Book a demo with our team and learn more about our suite of software, including our BLAZEPAY, and BLAZE Insights.