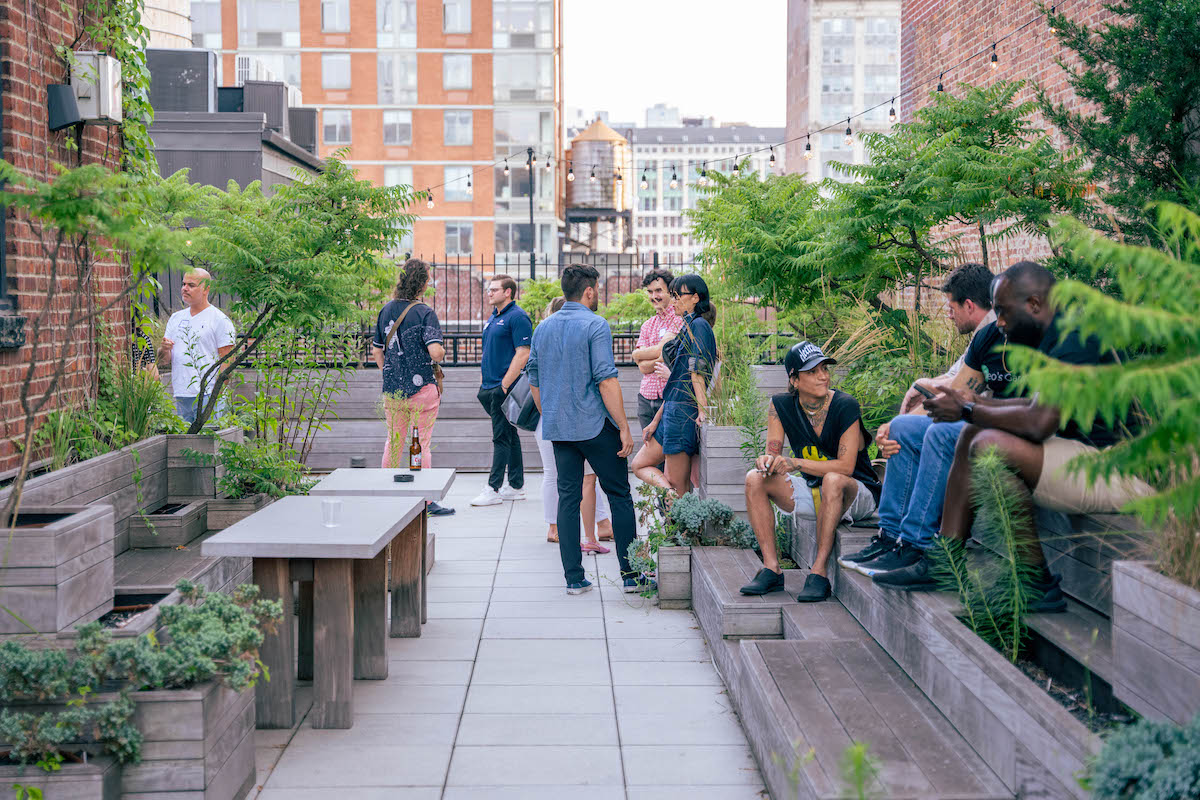 On July 20th, 2023 we were thrilled to partner with Stronghold and AlphaRoot to host our first ever NYC Cannabis Happy Hour. This was evening filled with engaging conversations, delicious cheese and charcuterie, and a lively open bar. It was truly a pleasure to visit with cannabis colleagues and friends to enjoy food, drinks, music, and mingling. Hot summer nights hanging with friends are the best.
This happy hour was an inclusive event for cannabis industry professionals to come together to network, learn, exchange ideas, and explore potential collaborations. It was great meeting all the new faces who attended and creating meaningful connections within the New York cannabis industry. As always we were thrilled to host our friends from Housing Works Cannabis Co. They have been an invaluable retail partner and have set high standards for what the cannabis retail shopping experience can be in New York
We'd like to extend a special thank you to our partners Stronghold and AlphaRoot for bringing this event to life. Let's learn a little more about our NYC Cannabis Happy Hour Hosts.
BLAZE is a comprehensive and cutting-edge technology cannabis software suite that streamlines retail operations, increases sales, and scales your business.
Stronghold provides a safe, compliant, and easy method for cannabis merchants to accept electronic payments from consumers. Their solution makes it simple to accept prepayments for online orders.
AlphaRoot provides calibrated insurance and risk management solutions to the cannabis industry. Their technology platform automates document generation and connects with insurance carriers, simplifying the application and renewal process for cannabis business owners.
Please enjoy the photo gallery below from our inaugural NYC Cannabis Happy Hour!