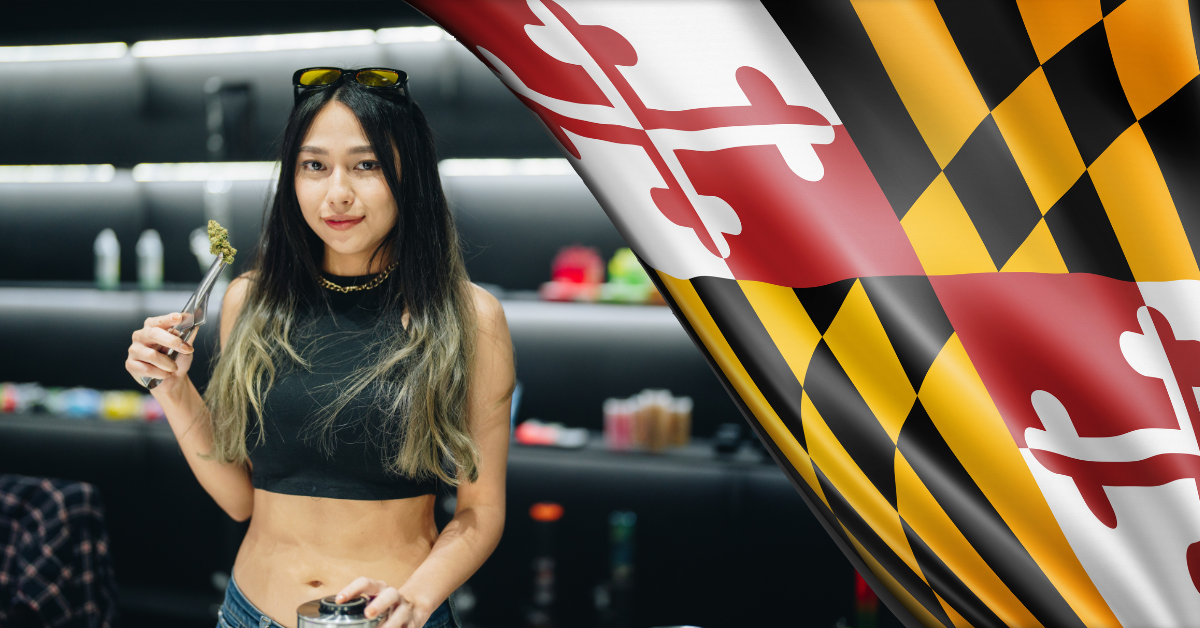 Are you interested in opening a cannabis dispensary in Maryland? The state has recently legalized recreational marijuana, and the industry is expected to grow rapidly in the coming years. Here's what you need to know to get started.
Understand the Legal Landscape
Before you can open a dispensary in Maryland, you need to understand the legal requirements for doing so. You will need to apply for a dispensary license from the Maryland Cannabis Administration. The MCA has already licensed almost a 100 adult-use cannabis licenses to existing medical marijuana dispensaries in Maryland. It's expected that the MCA will issue another 90-100 recreational cannabis retail licenses this fall and potentially another round of licensing in 2024. With a limited number of licenses, the competition will be fierce.
The first round of licenses issued will be for social equity applicants. The MCA has defined a social equity applicant as a person or entity that has at least 65% ownership and control held by one or more people that:
Have lived in a disproportionately impacted area for at least five of the past ten years
Attended a public school in a disproportionately impacted area for at least five years; or
Attended, for at least two years, a 4-year institution of higher education in the Maryland where at least 40% of the individuals who attended the institution are eligible for a Pell grant.
The MCA has provided several resources to help with the application process such as FAQs, a live webinar, and a presentation.
While social equity applicants are not expected to invest in real estate prior to having a license, there are some early steps you can take. One of the first steps is forming your corporate entity. You'll also need to be prepared to submit a comprehensive application that includes a detailed business plan, financial projections, and information about your team.
If you are granted and adult-use cannabis retail license, you will need to comply with the emergency regulations set forth by the MCA. These regulations were recently submitted and approved by the Joint Committee on Administrative, Executive, and Legislative Review (AELR). The Maryland emergency adult-use cannabis regulations will be in effect until June 30th, 2024 at which point they can amend and finalize the regulations.
Develop Your Business Plan
Opening a cannabis dispensary is a complex process that requires a solid business plan. You'll need to consider everything from the location of your dispensary to the technology you'll need to process sales. Your business plan should include a detailed market analysis, financial projections, and a marketing strategy. It's also important to have a plan for how you will comply with the regulations set forth by the MCA.
In addition to having a solid business plan, it's important to define your dispensary's brand identity and mission statement. Your brand identity should be reflective of your dispensary's values and mission. It should also be memorable and recognizable.
One way to develop your brand identity is to think about what sets your dispensary apart from others in the industry. This could include your product selection, customer service, or causes that your support. Your mission statement should clearly articulate your dispensary's purpose and goals while being aligned with your brand identity.
Once you have defined your brand identity and mission statement, it'll be important to incorporate them into all aspects of your dispensary's operations. This includes everything from your website branding and marketing materials to your product packaging and in-store signage. By consistently communicating your brand identity and mission statement, you can build a loyal customer base and differentiate your dispensary from competitors in the industry.
Secure Financing
Opening a cannabis dispensary is an expensive endeavor even for social equity applicants. While the state maybe able to offer some financial assistance, you'll still need to have access to significant capital to cover your startup costs. This can include everything from real estate to inventory to security systems. Be prepared to provide detailed financial projections to potential investors or lenders.
Fortunately, the Maryland Department of Commerce (DOC) recently announced that it will be accepting applications for the $40 million in grant funding to social equity applicants with pre-approval beginning August 1, 2023. These funds will be allocated from the Cannabis Business Assistance Loan, which was established under the cannabis regulations bill that was signed by Gov. Wes Moore in May.
Social equity applicants are required to provide information about how they intend to use the funds and the timeline they are expected to be operational with the financial support. Those applicants who are granted funding can choose between receiving a lump sum grant or a zero-interest loan that would need to be paid back over five years. Grant recipients will receive up to $5 million each.
Choose Your Location
Choosing the right location for your dispensary is critical to your success. You'll need to find a location that is compliant with the MCA regulations, accessible to your target market, and has adequate parking and security. It's also important to consider the zoning laws in your area.
Finding commercial space that may have already been as retailer previously will reduce the amount of expenses for building permits and construction. Make sure the locality of your dispensary location is aware of your plan to acquire a cannabis license. It's also beneficial to work with community associations to find ways to support the local community.
Select Your Technology
Selecting the right technology for your cannabis dispensary is critical to your success. You'll need to choose a point-of-sale system that can process transactions and track inventory in compliance with MCA regulations. It's also important to have a dispensary POS system that can help you manage customer data and loyalty program.
There are several aspects of technology that dispensary owners need to consider when selecting a software provider. Compliance is the certainly the main priority so you'll want to find a solution that integrates with Metrc and can automate the majority of compliance reporting. However, you'll also want to think about the online shopping experience for your customers. Dispensary e-commerce is an essential part of cannabis sales. Relying on marketplaces or iframe menus will not provide valuable customer and sales data you need to optimize your inventory and marketing.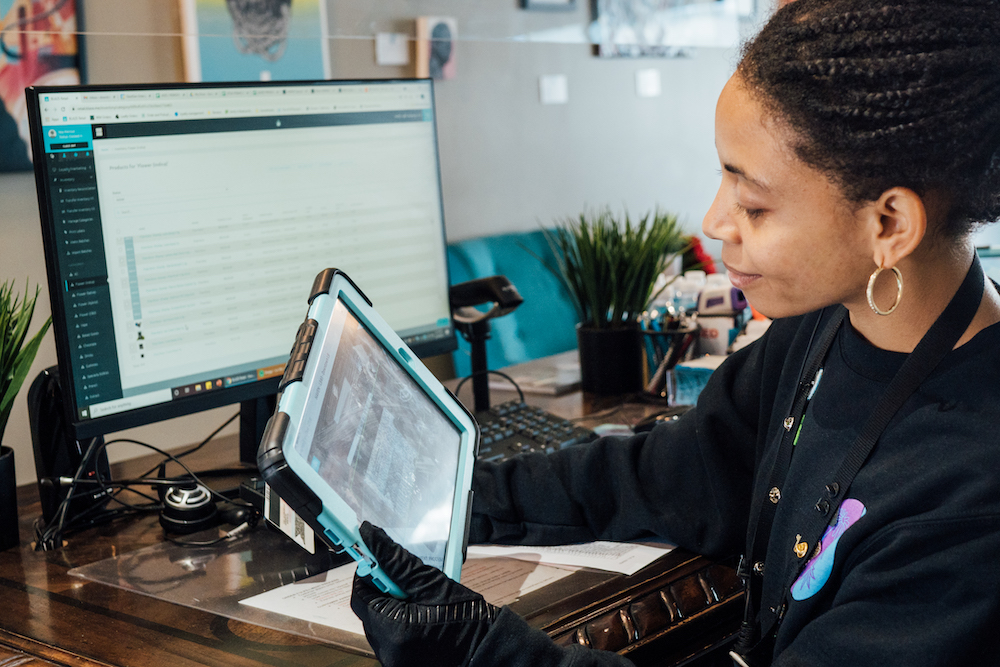 There are essentially two schools of thought on cannabis POS software. You can choose a POS provider that integrates with other ancillary technology to facilitate e-commerce, delivery, loyalty, analytics, and cashless payments. Or you can choose a provider that provides all of this functionality in-suite. This has become the preferred approach for several reasons. Firstly, it's much more cost efficient to pay just one provider versus several for the varying services. It also means you're dealing with one customer service team for onboarding, training, and issue that may arise. The third, and potentially most important, reason is that all the data lives in one platform so data integrity is not an issue. Several integrations can cause issues with bad data, or even uptime based on the providers software stability.
Choosing the right cannabis technology for your dispensary can improve efficiency, provide a better customer experience, and differentiate your dispensary from competitors in the industry. Some software providers will even offer discounts for social equity applicants if they sign up for a pre-licensing subscription. Inquire with the sales associate during your software demo if there is a way to cut some of the upfront costs with implementing your dispensary POS system.
Submitting an Application
Once you have you business plan, financial records, and software selected, you want to have your application ready to submit before the application window is even open. Even though the MCA will be doing a lottery to select the licenses, sometimes there are follow requests after an application is submitted. You want to leave yourself with enough time to provide any additional information or documentation that is requested.
There is also an application fee of either $5,000 for a standard license; or $1,000 for a micro license. Once you've paid the application fee and submitted the application, you know you're in the running to receive a license.
Build Your Team
Opening a cannabis dispensary requires a strong team. You'll need to hire employees who are knowledgeable about cannabis and can provide excellent customer service. It's also important to have a team that can help you navigate the legal and regulatory landscape. Labor costs are easily the largest expense for a cannabis retail operation. Hiring quality staff and paying them a fair wage is important to employee retention. High employee turnover is costly and can even effect your customer retention as good budtenders are able to build rapport with customers.
It's also important to hire the right people for the right role. Someone with previous budtending experience may not be the best selection for a compliance manager so ensure that the experience matches the job responsibilities. If an applicant has previous experience with your technology provider this a big advantage. Not only do they need less training, but they may already have a relationship with the sales and support teams.
Conclusion
Opening a cannabis dispensary in Maryland can be a lucrative business opportunity, but it requires significant planning and preparation. Be sure to understand the legal landscape, develop a solid business plan, secure financing, choose the right location, and select a proven technology provider. The BLAZE software suite has proven to be a best-in-class solution for all aspect of cannabis retail operation. To learn more about our award winning cannabis technology schedule a demo with one of our expert sales associates.