Anyone in the cannabis industry knows how difficult it is to market cannabis on social media. There are different laws and regulations for each state, but the common thread is marketing cannabis products and dispensaries are incredibly restricted. Making things worse for cannabis businesses, many social media sites like Facebook and Tik Tok actively delete and remove cannabis related posts. That's where LinkedIn comes in.
LinkedIn is the most friendly cannabis platform. When your marketing avenues are limited, this is huge for cannabis dispensaries. We'll walk you through how you can utilize LinkedIn for your dispensary and make the most of the platform.
LinkedIn Cannabis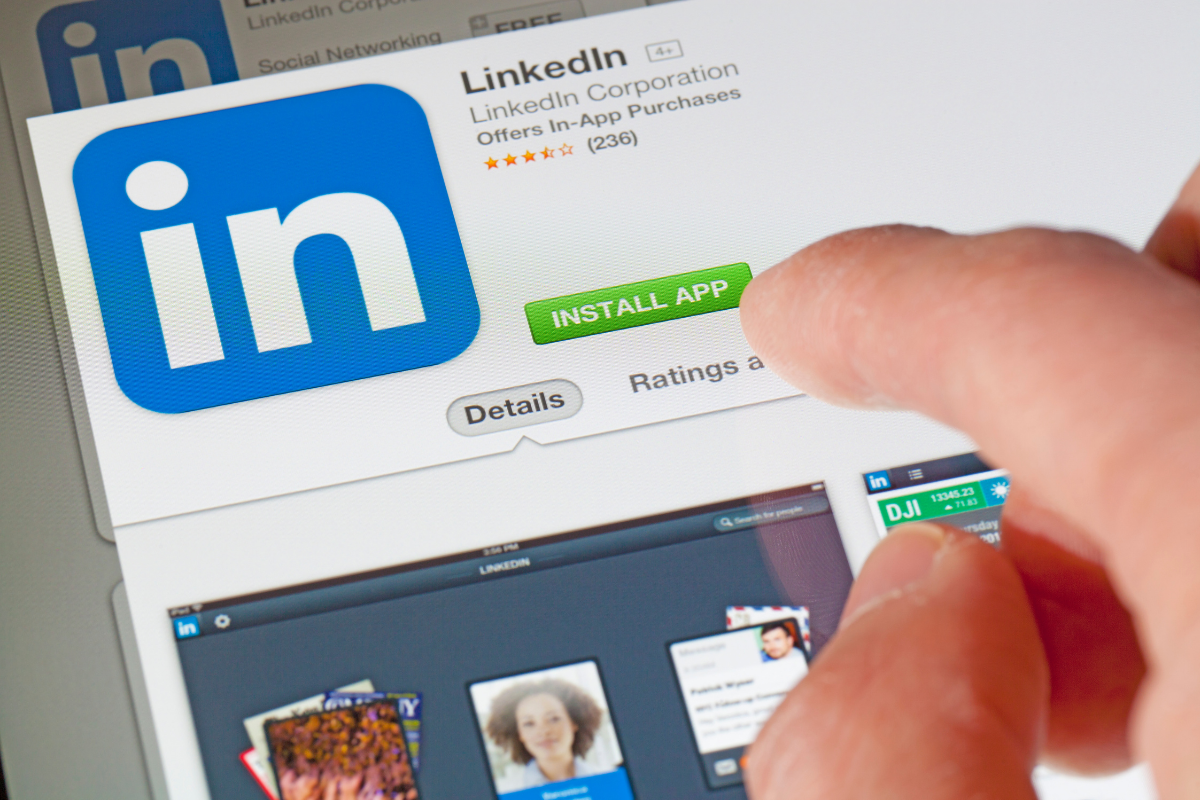 So why LinkedIn for cannabis dispensaries? 
Pro-Cannabis Business
LinkedIn, unlike other social media platforms, does not actively remove cannabis content and block cannabis businesses. 
The Perfect Audience
LinkedIn is made up of hundreds of million of business professionals and industry leaders. These people are likely higher income and therefore higher spenders. It also opens the pathway for partnerships with other cannabis partners and software.
Little Competition
Many dispensaries haven't begun to utilize LinkedIn for marketing their dispensary. That means that your posts are more likely to be seen and your hashtags will carry more weight.
Audience Reach
LinkedIn has one of the highest audience reaches of any platform. The average post receives up to 1000 views. That's more than double what you'd get on Instagram. Better yet, your followers are more likely to see your post. If they end up interacting with it, their followers will see it too.
Advertising
Even if you manage to get your posts living on other social media platforms, there's almost no chance you'll get an advertisement approved in running. LinkedIn is different. We'll dive into how to advertise on LinkedIn in a bit.
Building your LinkedIn for Your Cannabis Dispensary 
Setting up your cannabis dispensary page on LinkedIn is just as easy as any other business. Register your account and input the number of employees your business has. Make sure to determine and add admins who will be given access to make changes and post on your page.
Once that is done, you'll be asked to fill in basic information about your business. This is where you can add things like your website url, company name, and any other important information. It will also ask you what type of business your company is. Currently, there is no section for cannabis, so you'll have to choose "retail" instead.
LinkedIn Cannabis and Growing Your Dispensary Audience
Growing on LinkedIn can be separated into two categories: organic and paid.
Organic
You don't need to worry about your cannabis posts getting taken down on LinkedIn so get your message out there. A consistent posting schedule and great, relevant content is a sure-fire way to grow your audience organically. One thing to note is that you're not allowed to sell cannabis products from LinkedIn.
Share other posts from cannabis insiders and industry leaders. Starting discussion between you and your community is a great way to keep continuous engagement. Likewise, don't be afraid to comment and engage on other company's posts as well. This will give your page more exposure and keeps your account active even when you're not posting your own content.
Highlighting your team is another smart way to build engagement. You build a sense of community and relatability between your company, your staff, and your audience. Giving viewers a look inside your company, your audience starts to see you as more than just a business.
Paid
Paid advertising on LinkedIn can be tricky and expensive. Just like with cannabis compliance, these a few rules you need to follow. However, if you have the budget and marketing know-how, it can be a great way to expand your reach and boost engagement. Creating an ad on LinkedIn is as easy as creating an advertising account on LinkedIn, developing an ad campaign (i.e. writing your post, choosing an image, narrowing your audience, and determining the ad goal), and clicking start. 
The next important part of your ad on LinkedIn, is making sure it gets approved. We've put together a couple of tips to give your ad the best chance of making it through the approval process and in front of your eager audience.
Avoiding posting cannabis or cannabis products. While you can have these both on your feed, they likely won't be approved through LinkedIn Ads.
While you can't use images of cannabis, you can use images that your audience would relate to it. I.e someone accepting a dispensary to-go bag.
Limit your use of words like cannabis and avoid words like marijuana and pot. If you can avoid all of these all together, the better. 
When choosing your target audience you can select the member age in audience attributes. We suggest selecting ages that are 25+. This will help get your ad approved.
If your ad is denied, make some edits and submit. LinkedIn ads are approved by actual people and you may have better luck with someone else. 
Conclusion
LinkedIn is one of the best platforms for marketing your cannabis business on social media. It's cannabis friendly platform gives you a space to communicate with other cannabis businesses and professions. Likewise, no other platform offers you as good of a chance of running ads for your business as LinkedIn does. Use these tips and tricks to grow your cannabis business organically, and when you're ready, try running paid ads as well to extend your audience reach and grow your community.