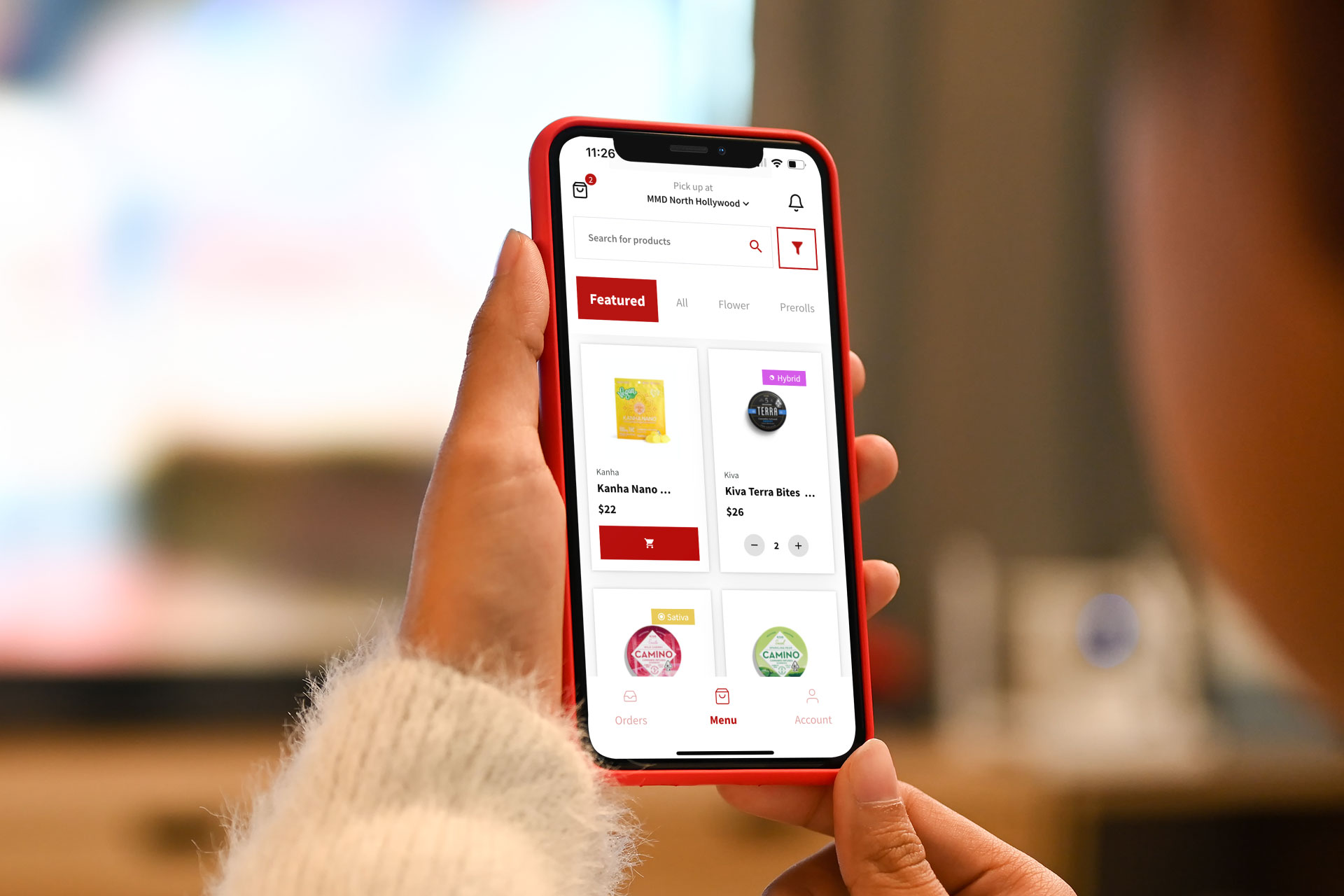 As the cannabis industry continues to grow, it's essential for retailers to stay ahead of the competition and provide the best possible customer experience. One of the best ways to do this is by having a mobile application for your cannabis retail business. In this blog post, we will be discussing the advantages of having a mobile application for a cannabis retailer.
Convenient and Accessible
Having a mobile application for your cannabis retail business can make it easier for your customers to browse and purchase your products. With a mobile app, customers can access your store anytime and from anywhere without having to go to a physical location. This convenience can attract more customers and increase sales.
A mobile application also offers customers the convenience of paying online for their order before it gets delivered or is ready for pickup. This removes all friction from the checkout process and incentivizes them to return to your application instead of searching online. Customers simply connect their bank account for the first order, which becomes their default payment method for every subsequent order.
Enhanced Customer Experience
A mobile application can provide a more personalized and interactive customer experience compared to a website. With a mobile app, you can send push notifications to your customers about new products, promotions, payment methods, and other updates. You can also offer in-app rewards and loyalty programs to encourage repeat purchases. Additionally, a mobile app can provide a smoother checkout process and faster loading times, which can improve customer satisfaction.
Customers who shop using a dispensary's mobile application have the advantage of seeing what they've ordered in the past. This is very helpful if they tried something new the last time they placed an order and ended up really enjoying that product. Finding that product again is as simple as checking their order history and adding it to their cart. Additionally, a mobile application can recommend products based on previous orders and items in your shopping cart. This is a great way to increase the average order value and maximize revenue.
Increased Brand Awareness and Engagement
Having a mobile application for your cannabis retail business can increase brand awareness and engagement. A mobile app offers additional branding opportunities such as carousel banners, fonts, colors, and images that all contribute to your brand ethos. Customers are more likely to engage with your brand if they have a positive experience on your app.
Additionally, a mobile app can help you collect data about your customers, such as their buying habits and preferences, which can be used to improve your marketing strategies. Traditionally, cannabis retailers have used email and SMS marketing to engage customers and alert them of new products, discounts, and services. However, SMS has recently become more regulated, making sending text campaigns more challenging and expensive. With messaging rates on the rise, push notifications are becoming are a more cost-effective way to engage customers and actually convert at a higher rate.
Recently Omnisend, reported that about one-third of SMS recipients react to CTAs in the text and 47% actually end up making a purchase. That means SMS has a 0.15% conversion rate. But the Business of Apps, recently reported that Android push notifications have a 4.6% conversion rate while iOS push notifications have 3.4% conversion rate. The average conversion rate of push notifications is 4% which is almost 27x of SMS notifications. These results have contributed to more cannabis retailers investing in a mobile application for their dispensary
Sending push notifications to your most loyal customers, who make up 80% of your revenue is strategy that has been effective and profitable. These customers are have bought into the brand and want to learn about products, discounts & promotions, and events so they engage with the app and make consistent purchases.
Conclusion
In conclusion, having a mobile application for your cannabis retail business can provide numerous advantages, including convenience, enhanced customer experience, and increased brand awareness and engagement. By investing in a mobile app, you can provide a seamless and personalized shopping experience for your customers, ultimately leading to increased sales and customer loyalty. If your dispensary is interested in an affordable way to build a mobile application for customers, reach out to our BLAZE ECOM™ team!