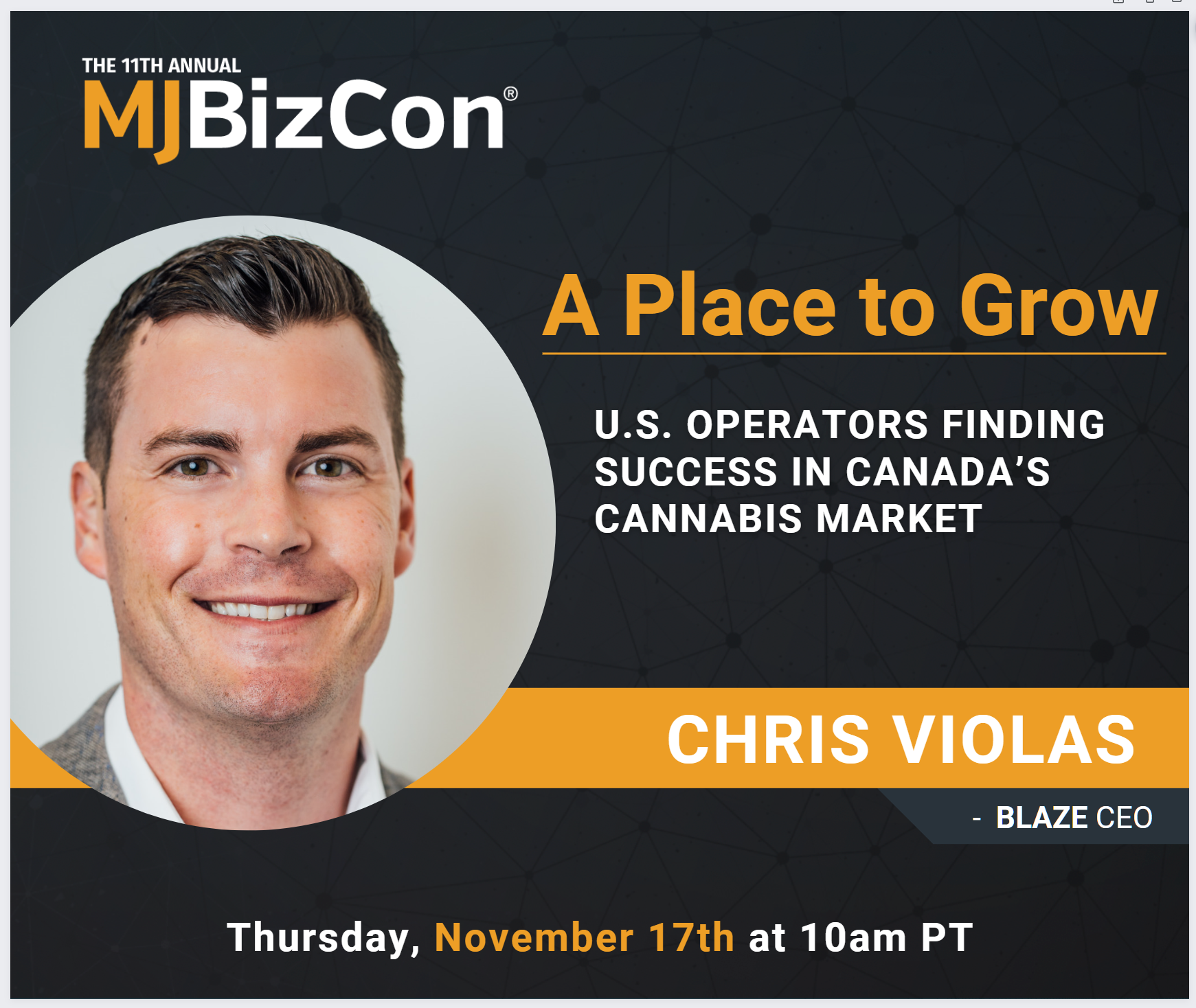 We're proud to announce that our CEO Chris Violas will be speaking at this year's MJBizCon. He joins a panel with other experts including Mitchell Osak, the CEO of Quanta Consulting, and Paul Weaver, the Head of Cannabis at the Boston Beer Company, to explore how U.S operators can find success in Canada's established cannabis market. 
BLAZE's recent acquisition of Greenline POS makes Chris uniquely suited to speak on the subject. As one of a few cannabis tech companies operating in both the U.S and Canada, Chris is ready to share his approach and how others can benefit from expanding into a federally legal cannabis market.
Panel Description
Finding Success in Canada's Cannabis Market
Slow growth in U.S cannabis markets have forced operators to look elsewhere for new sources of revenue and expansion. Canada offers hope and opportunity. Its solidified regulatory market provides the stability that operators are looking for and the ability to increase their dispensaries' value in the marketplace. The panel will discuss how U.S companies should look to expand into Canada and how to avoid the pitfalls of entering a foreign market.
Attendees will learn:
The growth outlook in the Canadian market and where opportunities can still be found
How companies are positioning themselves to expand their market share through M&A and strategic partnerships with Canadian LPs
How Canada's regulatory clarity can provide opportunities to U.S. companies looking to launch new products
This panel will be on Thursday, November 17th from 10am to 10:45am. We'll see you there!