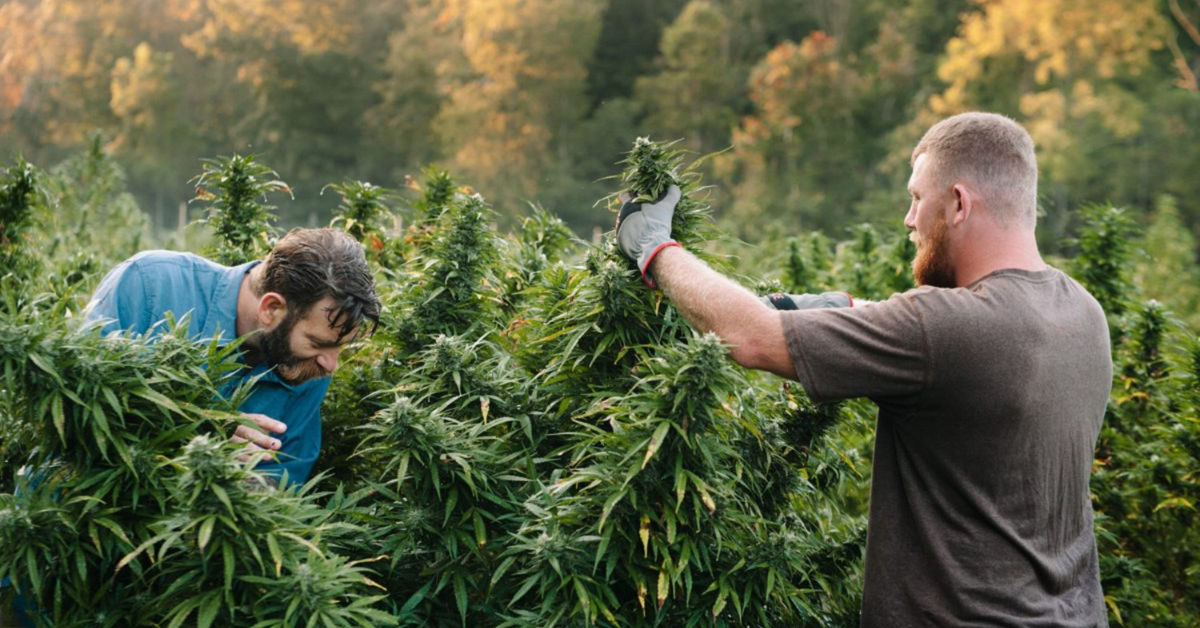 The cannabis industry has evolved and grown over the years. A full-fledged cannabis supply chain has form for getting the industry from seed to sale. If you're looking to become more familiar with the cannabis industry or brush up on your knowledge, then you need to familiarize yourself with the cannabis supply chain. The supply chain consists of cultivation, manufacturing, testing, distribution, and retail. Let's explore what each one entails.
Cultivation in the Cannabis Supply Chain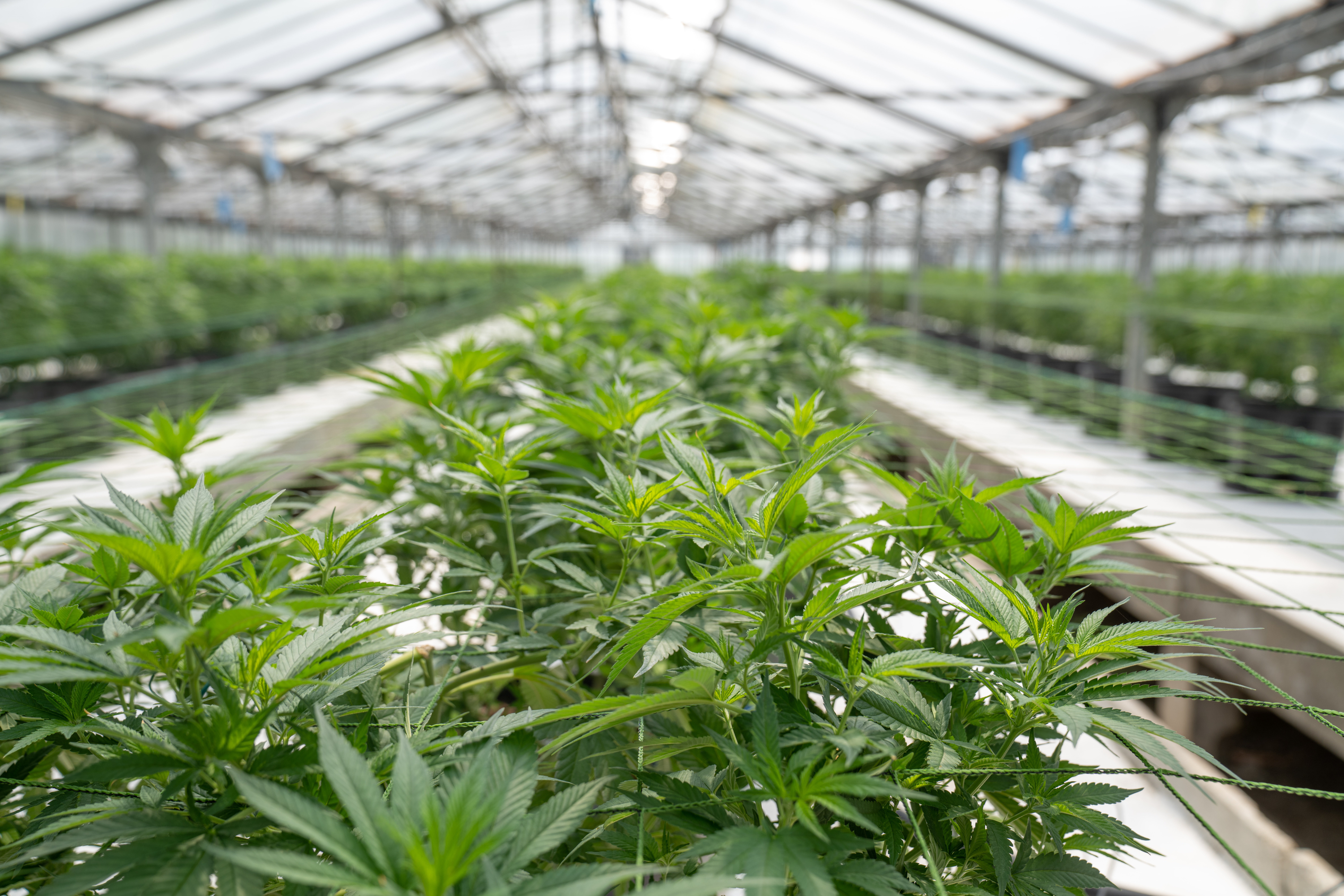 Cultivation consists of the strict process of growing and harvesting hemp and cannabis for consumer use. There are many steps and regulations to this process. The steps for this stage are as follows:
Germination
The cannabis plant is germinated and moves from a seedling into sprouting roots.
Seeding
This vulnerable stage of the plant's life sees embryonic leaves push through the seed and begin the growing process. As the plant enters this stage, it requires stable humidity and light.
Vegetative
Cultivators must pay close attention in this stage to provide adequate light and nutrition. This vegative state will reveal the sex of the plant and usually consists of it's first two months of life.
Pre-Flowering
Flowers start to appear on the edges of the stem. This stage also requires twelve hours of darkness and consists of about two weeks.
Flowering
The flowers bloom from a period of six to twenty two weeks depending on the type of plant. 
Harvesting
Cannabis is harvested during this stage. Grower look to harvest when the cannabis plant has reached between five and fifteen percent Trichomes of red/brown. Once collected, the product is left to dry. The optimal drying conditions consist of 70 degrees Fahrenheit with a 50% humidity.
Cannabis Supply Chain Cultivation Software
Cultivation software is incredibly important for this stage of the cannabis supply chain. Top-quality software will streamline the growing and harvesting process, as well as ensuring that the cultivators stay compliant. BLAZE Grow is set up to do just that. Our software gives growers quick visibility into plants and inventory, detailed data reporting, and creates compliant shipping documents and manifests with ease. All of this makes a huge difference in the success of the cultivation operations. 
Manufacturing
Manufacturing is a diverse step in the cannabis supply chain. Here, manufacturers create vast amounts of different cannabis products. Things like cannabis flowers are packed and broken down into jars, joints, and other forms of consumption. 
Manufacturers can engage in what is called "light manufacturing". In this stage, manufacturers deal with the packaging of dried flowers. Light manufacturing consists of separating and packaging bulk flowers into eight jars, turning the flowers and shaking them into pre-rolls, breaking down buds into smalls, tops, mids, and kief.
Things like extracts, oils, and resin are produced. Most of these forms of extracts can be vaporized, dabbed, and ingested. The process is either done with common solvents like alcohol, CO2, or ethanol. Alternatively, these extracts can also be created through non-solvent extraction methods which may be preferred for the exclusion of harmful chemicals.
Manufacturers also create products like cannabis infused drinks and edibles. This is one of the most popular categories of cannabis products and one that is seeing a substantial increase in popularity amongst consumers.
Testing
The testing stage of the cannabis supply chain ensures that products are meeting the safety standards set by the state. Each state and county will have different safety requirements. 
Cannabis products are transported to and tested at authorized labs. These labs check for things like contamination, mold, and pesticides. Careful attention is given to pesticides as many popular pesticides have been banned in cannabis cultivation. 
There are two stages of cannabis testing:
Stage 1
Batches are labeled, assigned tags, and logged into the state's cannabis distribution software. This takes place before selling of the product begins. 
Step 2
Modified products such as edibles undergo another round of testing with a sample batch. Results and included with the batch and uploaded to the distribution software.
Cannabis Supply Chain Distribution
As with all product-based industries, distribution is a crucial part of the supply chain. Distributors can ship either product they've cultivated or manufactured themselves, or goods for another business. While cannabis businesses can distribute themselves, many choose to use a third-party distributor instead. Third-party distributors will often test and package the products themselves. They will also connect cultivators to retailers interested in selling their products.
Distributors can operate in different ways depending on what a state allows. For instance, these businesses can store and ship products, act as an external sales team, and even collect payments for the wholesaler.
For those looking to distribute themselves, there are two types of distribution licenses:
Type 13 (Distribution Only)
They are licensed entities allowed to transport cannabis products between cultivators, manufacturers, and distributors. However, they are not permitted to transport cannabis products to retailers (except for immature plants). With Type 13 license holders, they may only transport products that the licensee has manufactured.
Type 11
Type 11 licensees are permitted to transport cannabis products between cultivators, manufacturers, distributors, and retailers. Additionally, they must also handle steps such as testing, quality assurance, packaging, labeling, and are allowed to handle storage for their clients as well. 
Type 11 distributors will review the following:
Required label information
Packaging integrity 
Whether the product is prohibited
Amount of THC and if it meets legal limits
Distributors with this license must complete all government taxes within specified time frames.
Cannabis Supply Chain Distribution Software
Choosing the right distribution software can make all the difference. Designed for cannabis distributors, BLAZE Distro makes it easy to manage invoices, purchase orders, and expenses. Our software allows you to quickly generate compliant shipping manifests at a click of a button. Cannabis excise and cultivation tax are built into our cannabis distribution software ensuring you collect and track everything you need to run a successful distribution.
Retail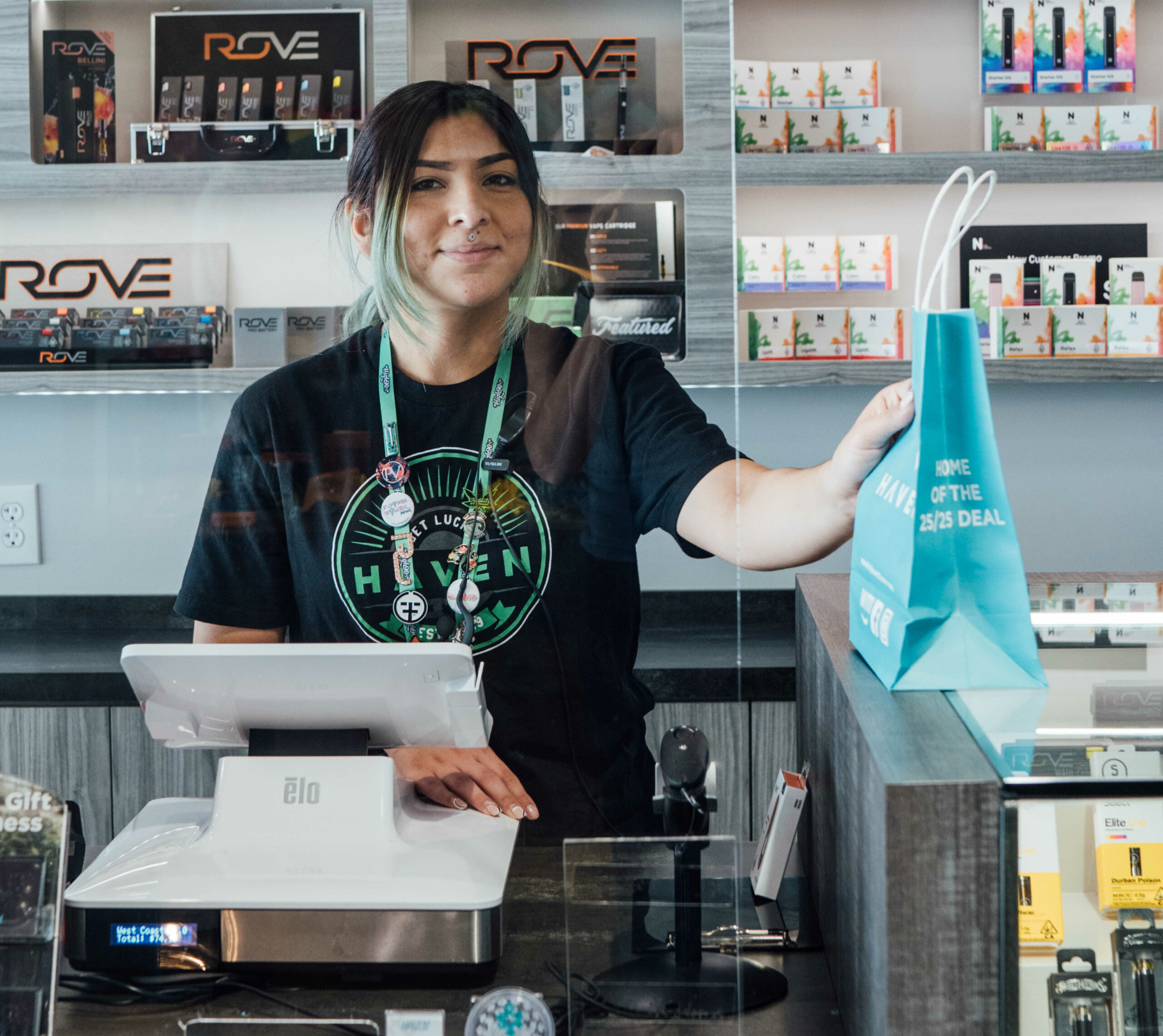 Retail is the final stage of the cannabis supply chain. In this stage, businesses often purchase unbranded or white-label products. From there, they utilize their own labeling and sell the products under their brand. Some retailers grow, trim, dye, and produce their own branded cannabis, however that is rare. 
Retailers go through the final rounds of regulations from their state. These regulations ensure that certain food and drug specifications are met and that medical cannabis dispensaries are operating with strict ethical standards. 
Retail Software
Dispensaries utilize POS (or point of sale systems) to handle their day-to-day operations. Due to this, the market is flush with dispensary POS systems. However, few provide a robust platform that meets the needs of dispensary operators and provides them with a best-in-class tech stack, the way that BLAZE Dispensary POS does. BLAZE Dispensary POS was designed for budtenders, delivery drivers, front desk personnel, and dispensary owners. It makes process sales with ease, while delivering on omni-channel sales benefits, compliance, and powerful integrations. Our system allows you to sell anywhere and is fully integrated with state mandated compliance systems like Metrc and Biotrack. 
Conclusion
The cannabis supply chain is a complicated process going from seed to sale. Knowing the ins and out of this supply chain will set you up to excel in this industry. If you're looking to improve the success of your cannabis operation, then BLAZE is ready to help. Whether you're a cultivator, distributer, or retailer, BLAZE has software specifically designed for your needs. Book a demo with our team and see how our software can take your business to the next level.