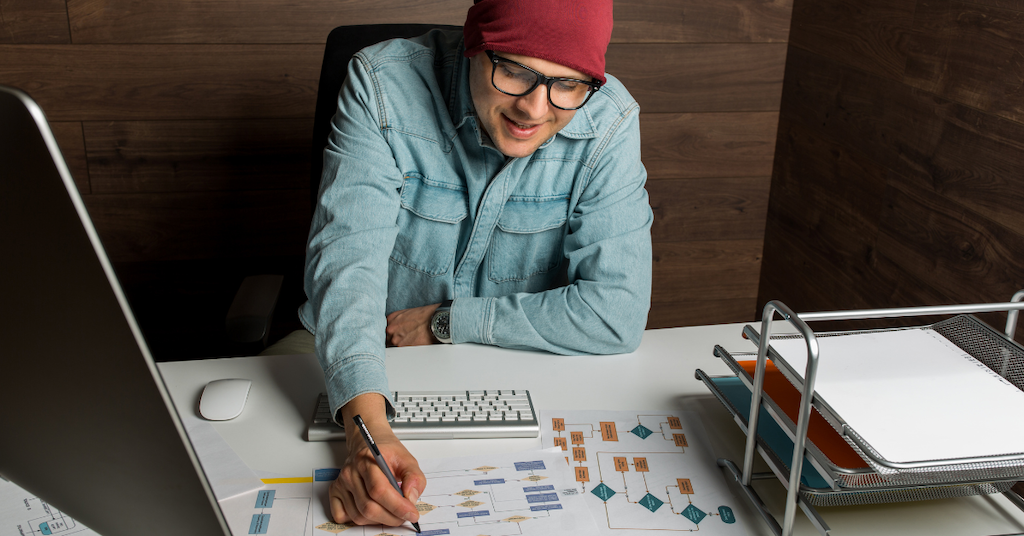 Scaling your cannabis dispensary is exciting! Budtenders are typically passionate about the cannabis products they're selling, and consumers enjoy a renewed sense of hope with regulations moving in the right direction. The journey "from seed to sale" facilitates a unique ecosystem, with plenty of cannabis-centric businesses playing significant roles. However, success in the cannabis industry isn't effortless. Many founders overlook factors that might hinder progress. Let's discuss some of those forgotten parts to ensure scaling your dispensary is a win.
1. Staying Protected Against Increased Cybersecurity Risks
Unlike other cannabis companies, dispensaries are the link between growers and consumers. These businesses are the front line of cannabis retail, facing similar challenges as any other traditional retailers, brick-and-mortar or online. Blaze explains, "Every time someone does business with a dispensary, they essentially become a member of that dispensary, and their data follows them everywhere."
Here's the thing, managing customer data means prioritizing data protection. And cybersecurity best practices come in many forms, from choosing the right POS system to handle multiple locations to identifying performance trends. Tracking inventory and accessing manifests also present challenges. Yet, dispensaries must navigate each online task savvily to experience success, with the help of cyber liability insurance, best cybersecurity practices, and strategic networking.
Scaling your dispensary means staying cyber-protected. Unsurprisingly, most cyberattacks rely on social engineering, so manipulating people — employees or clients — into divulging information is a hacker's go-to strategy. And data breaches cost US businesses an average of $9.44 million, according to an IBM report. Fortunately, Blaze provides products for each cannabis technology need, while AlphaRoot covers your cannabis insurance needs — but more on this later.
2. Winning the Cannabis Talent War
The global pandemic caused an upheaval in America's workforce, with stay-at-home orders and shuttered businesses disrupting our daily lifestyles and careers. Like many industries, cannabis suffered setbacks. However, dispensaries were considered "essential" businesses, so those that could remain open certainly did so.
However, as the US returns to work, some cannabis businesses face unique challenges in recruiting people fit for the job. While the war for top talent unfolds, positioning highly skilled workers against one another, cannabis has another concern. The cannabis industry must navigate various issues other industries don't: misaligned legal standards, strict regulatory compliance, a cash-only environment, etc.
Finding talent able to tackle all those challenges is a tall order. Winning the cannabis war means recruiting tech-savvy folks who also understand the flower. This combination is invaluable to a dispensary. After recruiting top talent, your dispensary must be up-to-date with employment practices, including a current employee handbook and incentivizing benefits.
3. Prioritizing Regulatory Compliance
As mentioned, scaling your dispensary requires regulatory compliance. Unfortunately, cannabis regulations are misaligned at the local, state, and federal levels. Such standards and leftover social stigma make scaling your dispensary in some areas difficult.
A plan for insurance is required in most states, regardless of whether you're a fresh founder or a multi-state operator opening a dispensary in a new location. Dispensary leaders must prioritize regulatory compliance from the get-go. At AlphaRoot, a tech-enabled cannabis insurance broker, we work with founders who are opening dispensaries in new areas daily.
Instead of purchasing policies before having your dispensary license approved, opting for a letter of commitment only makes sense. This letter referenced insurance quotes from already engaged parties. Fortunately, AlphaRoot provides these for clients.
However, it's not only liability insurance that concerns dispensary leaders. Think about other operations that support scaling your dispensary, such as the inventory management or POS system. Choosing software to support growth is essential, and compliance in point of sale is a part of regulatory compliance overall.
Complying with each regulatory body means understanding the standards that exist. Scaling your dispensary is often more about educating yourself on regulations instead of selling cannabis to avoid any legal setbacks.
4. Pursuing Capital While Scaling Rapidly
In the wake of the SAFE Act failing in Congress again, the cannabis industry must find ways to forge ahead. As imagined, financing and funding are both significant hurdles. While financing utilizes banking institutions, funding relies on investors; however, both present cannabis with challenges.
For starters, banks still have the right to refuse to work with cannabis companies. When scaling your dispensary, access to safe cash storage, accumulating interest, and having a trusted financial partner are necessary. Without the support of a bank, these elements can disappear quickly, leaving your dispensary in a bind.
Additionally, due to cannabis's Schedule I drug status, many investors shy away from the industry. Funding for cannabis is steadily rising, and safe access to banks would further increase the industry's financial equitability. So, whether finding a trusted banking partner or supportive investor, pursuing capital in cannabis is a factor dispensary leaders must consider.
5. Establishing Solid Risk Management Plans
At the end of the day, successfully scaling a dispensary depends on multiple factors, from savvy cybersecurity practices to deliberate networking to current regulatory knowledge. Leaders try to gain ground with each new marketing campaign or expansion. It only takes one mishap or loss to derail scaling plans.
No matter your lifecycle, establishing risk management plans is necessary for dispensaries. Remember managing risk is more than choosing how to handle it: avoid, reduce, transfer, or accept. Instead, it focuses on a strategic process involving:
Identifying

: Pinpoint specific vulnerabilities in your dispensary.

Analyzing

: Determine the damage a particular loss would cause.

Evaluating

: Figure out if a risk warrants treatment.

Tracking

: Monitor your specific exposures to identify patterns.

Treating

: Decide whether to avoid, reduce, transfer, or accept.
Scaling your dispensary is an exciting and doable task; however, it requires some in-depth considerations. Look at your cannabis businesses from all angles before diving into scaling endeavors. This strategy will ensure you stay on the cutting edge and keep your dispensary on the path to profitability.
Article Contributed by Eric Schneider, Alpharoot Managing Director