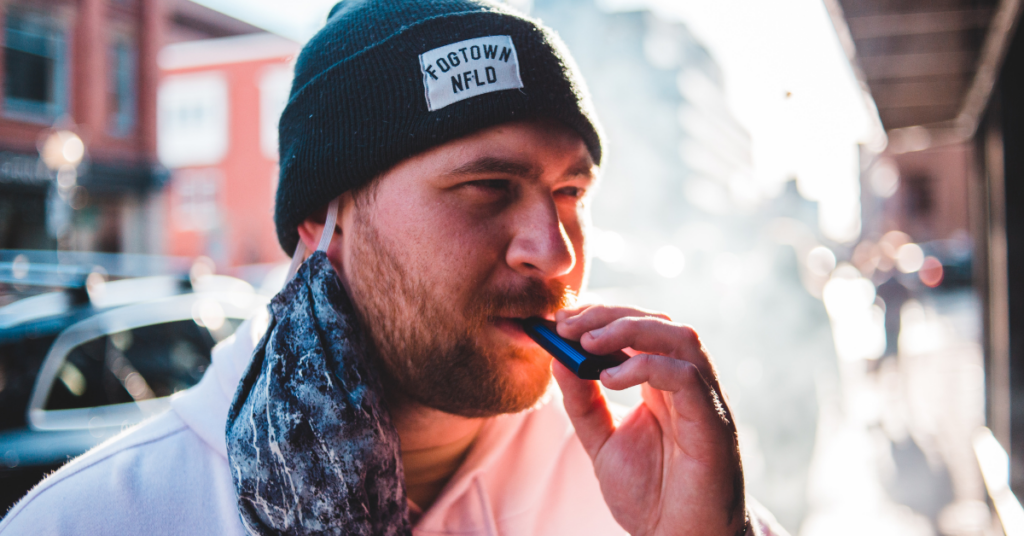 One of the newest cannabis holidays is July 10th, known as 710 day. Widely regarded as a day to celebrate cannabis concentrates and use, the increasing popularity for 710 Day has given dispensaries another opportunity for major holiday sales. It's also given consumers more reasons to celebrate cannabis- with more cannabis. As this holiday becomes more of a bigger deal, get ahead of your customers with excellent deals, promotions, and sales that give them even more to celebrate. 
In this article, we'll break down what exactly 710 day is, what deals customers would be looking for, and how your dispensary can execute promotions for a successful cannabis holiday. 
What is 710 Day
The number 710 spells OIL when flipped and reversed. Think of your elementary school buddy who used to type "5318008" into their calculator and giggle at the spelling. 710 Day celebrates cannabis concentrates such as oil, wax, shatter, honeycomb, budder, and more. It is also a celebration of alternative consumption methods such as using dab rigs or vapes. Since this holiday's popularity started gaining traction, more consumers looked to dispensaries for deals on oil, rigs, and more. 
Cannabis concentrates have been increasingly rising in sales and popularity. Although flower is still the number one product category in terms of cannabis sales, concentrates are the fastest growing. Cannabis concentrates are also a lot more potent than any other product, with THC percentages that can reach up to 90% and sometimes more. This could explain why 710 continues to become more of a prominent cannabis holiday. 
According to Marijuana Business Daily, concentrate sales grew 41% from $567 million in 2019 to  $797 million 2020. The cost of 1-gram concentrates also grew 7% during this same period. Experts at Headset have stated that more sophisticated, portable, and discreet consumption methods along with higher potency indicate more customers choosing concentrates in the near future. As times change, as does cannabis. Which is why this 710 holiday should be just as important as 420.
What Are Great Deals for 710 Day?
Since 710 Day doesn't look to be going anywhere anytime soon, it's best to take advantage by offering your best for this holiday. Clearly, oil and concentrates should take center stage as this holiday revolves around those products. But the data indicates that 710 day is gaining popularity concurrently with people learning more about concentrates. Since concentrates come in many forms and different consumption methods, your deals should focus on the customer experience, their knowledge level about concentrates, and products that help them consume it. 
Concentrate on Concentrates
As technology evolves and cannabis research becomes more available, concentrates come in many forms. Take for instance bubble hash, a popular cannabis concentrate made from ice water. With bubble hash, you can sprinkle it on to your joints, blunts, or bowls. With other concentrates like wax or shatter, these can be consumed with dab rigs and oil pens. If your dispensary carries different kinds of concentrates, state clearly how to consume it and make profitable recommendations. Not many people will turn to concentrates if they don't exactly know what they are. 
Determine which oil products sell the most at your dispensary and create710  dispensary deals around them. BLAZE cannabis POS software allows dispensaries to create unique deals for concentrates and manage inventory. Data provided with our software can show you which oils are customer favorites and which inventory could be offloaded. 
Create displays, modules, and TV menus that showcase your concentrate specials that are visible to all. Use dispensary marketing tools such as SpringBig to send out texts and email campaigns promoting 710 deals. Most importantly, use the 710 holiday to get new customers into your door and incentivize them to return before the next one!
Run 710 Deals on Equipment
Once your customers learn more about 710 Day and cannabis concentrates, they're going to need equipment. 710 Day is often referred to as Oil Day or Dab Day. Dabbing is a popular form of cannabis consumption that vaporizes wax and shatter with a dab rig. This is a potent and long-lasting high that is increasingly popular. Dab pens, oil pens, and even bongs are popular concentrate vessels. If your dispensary carries different concentrates, you should also carry diverse concentrate consumption equipment. 
Run specials on rigs, bongs, pens, batteries, and more. Specials on equipment can encourage new or unfamiliar customers to try out concentrates and diversify their shopping cart. Use BLAZE cannabis software to create bundles on both concentrates and equipment. Bundles are a great way to encourage customers to add more to their cart for a single price. If you're looking to use 710 Day to increase sales, taking a holistic approach to promoting both concentrates and equipment can win over eager customers. 
710 Delivered
What's better than dabs delivered? Just like July 4th, 710 is an all-day cannabis holiday. Why not use this as an opportunity to promote services like cannabis delivery? Since cannabis delivery is now legal in many states, it can be in many customers' safest interest to choose delivery. 
Run promotions that encourage customers to use cannabis delivery services to get their concentrates. This could also help with the influx of foot traffic and create a steady, but busy workflow. Services such as Tookan and Onfleet can be easily integrated with BLAZE cannabis software. If your dispensary supports cannabis delivery, use this as an opportunity to promote the safety, convenience, and services that your dispensary offers. 
Happy 710 Day from BLAZE
As the next cannabis holiday is approaching quickly, BLAZE is glad to be a part of an exciting time for cannabis. New holidays, milestones, and products provide great opportunities for dispensaries to reach customers. 710 Day is a celebration of the normalization of what was once considered taboo. We hope all of our partners, dispensaries, and customers use this holiday to promote how far the industry has come and how much farther we can go. 
BLAZE is proud to offer a full-suite dispensary management system software that enables dispensaries to keep up with the evolving world of cannabis. As the industry moves forward, BLAZE is always a step ahead, ready for the next event, opportunity, and even holiday. Book a demo with BLAZE today to learn our software gives your customers more to celebrate.