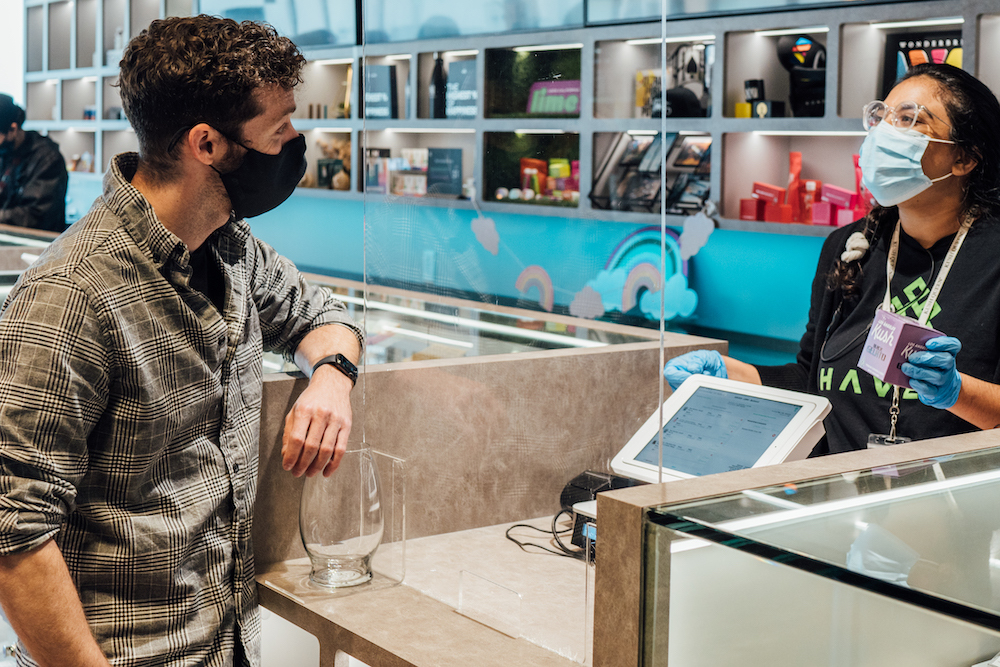 More and more dispensaries are opening up shop, and you know what that means: more competition. To keep customers coming back to your cannabis dispensary, you'll need to get creative. One of the best ways to boost customer retention? Loyalty programs. Along with your cannabis marketing efforts, these are sure to get customers through your doors. Here are nine ways to reward your customers for shopping with you over the other guys.
1. Points-based rewards
Points-based loyalty programs are a classic, and for good reason. Under this setup, your customers earn points for money spent at your dispensary. They can then redeem these points for product or shop merchandise.
2. Visit-based rewards
With a visit-oriented system, customers are rewarded based on how frequently they buy from your dispensary. For example, they might receive 15% off their purchase on every fifth visit. This is one of the more strategic ways to encourage repeat business, as customers are required to come back to reap the benefits.
3. Loyalty programs cards
Loyalty cards are essentially a tangible rewards tracking system. Simply set your loyalty program parameters, then punch or stamp customers' cards as they work toward the reward. You can combine these with visit-based rewards or use them as a standalone incentive.
4. Action-based rewards
Action-based rewards are a contemporary take on traditional loyalty programs. Under this model, customers earn rewards by doing something. You might ask them to recycle, for instance, or reuse shopping bags. You'll offer a totally unique (and fun!) loyalty program and get points for altruism. It's a win-win.
5. Birthday rewards
With this kind of program, customers can get a discounted or free item on–you guessed it–their birthday. The only caveat here is that they may shop elsewhere the other 364 days out of the year, so consider combining this with other loyalty programs.
6. Cash back rewards
Cash back rewards work quite simply: when customers shop at your dispensary, they get rewards dollars to put toward future purchases. You can set this up a number of ways, such as by offering a dollar-for-dollar match or by rewarding customers with a percentage of their overall purchase price. Make sure you track your metrics with this, though, as this can get costly if you're too generous.
7. Referral rewards
Under a referral rewards program, customers earn rewards when their friends shop with you. You can give customers their own referral code, or you can start a physical bring-a-friend program.
8. Tier-based rewards
A tier-based loyalty program encourages customers to spend more money in exchange for better rewards. The more they shop with you, the closer they get to the highest-level (and thus, most coveted) rewards.
9. Rewards on sign-up
You can also tie your loyalty program to your marketing campaigns. If you need to boost email and text subscribers–or simply want to encourage customers to enroll in your loyalty program–give them something in return. When they sign up, hand them a physical coupon or send them a digital version.
Conclusion
Loyalty programs are a proven way to drive repeat business. Thankfully, there are countless ways to implement these programs in your cannabis dispensary, so do what works for you. 
One thing you'll need to keep in mind, though, is how to simplify your rewards tracking. Your best bet is to use a dispensary POS system like BLAZE that already has loyalty program functionality built in and is part of a winning tech stack. That way, you'll save time while boosting brand loyalty.