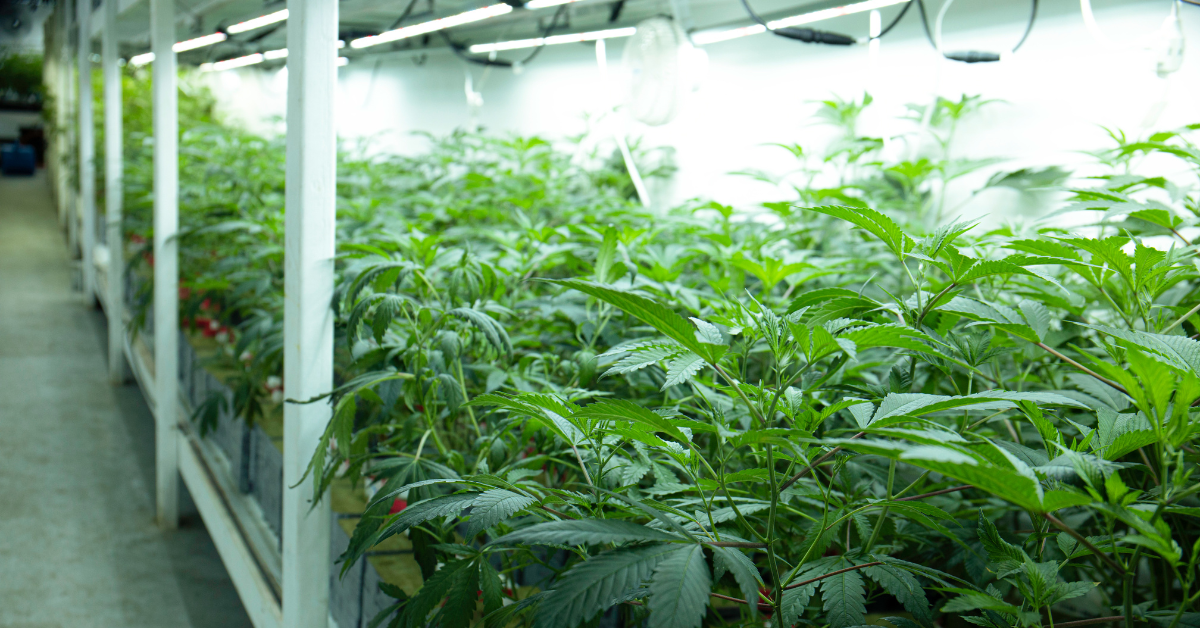 As we all know, running a dispensary is hard work. Things only become more complicated when brands expand into new territories and become multi-state operators (MSO's). When operating on such a large scale, MSO's need to be smart about how they run their business. We'll explore some strategies to help your MSO succeed as you continue to grow. Let's get started!
How to Succeed as a Cannabis MSO
We've chosen a few of the most important strategies for your MSO to succeed. These will ensure that you're not only handling your current operations successfully but positioning your brand for future growth.
Streamline Operations
We've talked about the importance of SOPs (standard operating procedures) before, and they're even more important for MSOs. Having the same operating procedures across your stores is crucial for them providing a consistent experience for customers across locations. More so, they dramatically reduce the need for oversight from corporate management. 
Some SOPs you should have in place are the following:
Promotions and discounts
Inventory and stock management
Team schedules and roles
Customer experience procedures
As your brand continues to expand, these SOPs will reduce start-up operating time and get your teams trained quickly.
Build a Unbeatable Team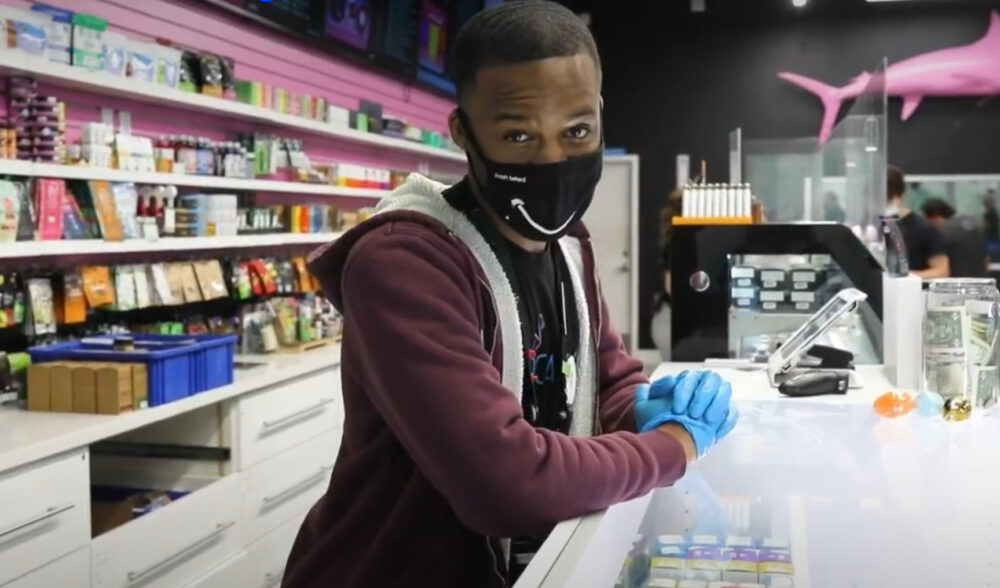 This might sound obvious, but it's hard to do. A professional team makes all the difference, especially when it comes to MSOs. Building an unbeatable team starts at smart hiring. Take the time to find candidates with good experience, high-quality references, and ones who are passionate about your business. This applies to everyone from your execs to your budtenders. Here are a few things to implement when forming your team.
Experience is worth the money
Training is crucial for any successful employee
Promote from within
Choose the Best Software
We all know the importance of high-quality tech. However, many dispensaries rely on cheap or outdated software to power their dispensaries. This creates a lot of problems, and even more so when you're a MSO. Some issues your store might be facing are:
Slow software
Weak integrations that fail to meet the needs of your dispensaries
Problematic payment processing
Let's cover some of the most important software for your business to implement and what to look for. 
POS
Your POS (point of sale) is the heart of your dispensaries. The right POS can dramatically improve your day-to-day operations, streamline efficiency, and increase profits. As your business has grown, it might have been difficult to keep consistency with your software across locations. As an MSO, it's crucial that your stores utilize the power of leading POS software. 
One such point of sale to consider is BLAZE Dispensary POS. Our software provides industry leading tech for your dispensaries and is proven to increase your profits. Here are just a couple of the top-quality features of software offers:
Powerful data management to allow budtenders to make suggestions based on recent customer purchases
Accurate real-time inventory 
Fully integrated for delivery sales
Compliance integrations with Metrc and BioTrack
Powerful integrations with other leading software
Tech Stack
Any system claiming to do it all, is likely a master of none. A great software suite will integrate with other top software systems across the industry. When deciding on what POS and software will power your dispensaries, look for ones that partner with software that will specifically suit your business needs.Things like compliance, loyalty, marketing, are important integration categories to focus on.
BLAZE has one of the strongest tech-stacks in the industry. We partner with leaders like Weedmaps, springbig, Tymber, and many more. View our full list of partners. 
Payments Software for Your Cannabis MSO
The cannabis industry has always had an issue with cash. Although the majority of U.S states and Washington D.C allow for medical and/or recreational sales, cannabis is still federally illegal. Many dispensaries have struggled with an all cash policy. Cannabis payment solutions offer some solutions to dispensaries biggest problems.
Account Tracking
Cash payments can be a nightmare to keep track of. Cannabis payment software gives retailers the power to automate transactions and support reporting.
Handle Business Costs
Many vendors and utility companies don't accept cash payments. This can be seriously difficult for businesses that operate exclusively on a cash basis. 
Security
Keeping all the cash on hand is a security risk. It's also an increased operating cost to account for on-site security, cameras, extra training, and more. Payment software reduces some of the cash on hand and reduces risks to your brick and mortar.
Customer Experience at Your Cannabis MSO
In this day and age, customers rely on the convenience of card-payments. Requiring customers to carry cash on them is a hassle. When dispensaries implement cannabis payments software, they often see a significant increase in sales and cart sizes. Simply put, payment software is good for business.
BLAZEPay
BLAZEPay is a fully integrated payment platform that increases average cart sizes, eliminates manual entry errors and allows for budtender tipping all while ensuring the merchant gets paid on time, all the time. BLAZEPAY is available for all merchants that have access to a bank account. BLAZEPAY works for retail storefronts as well as retail delivery.
BLAZEPAY is Point of Banking debit processing that is fully integrated with BLAZE Retail POS. Both Point of Banking (cashless ATM) and PIN Debit systems support authorized PIN-based card transactions. This allows your customers to pay with their ATM/debit cards and credit cards (with a PIN). Automatic nightly batching sent directly to the merchants bank of account. 
Want to learn more about how BLAZEPay can benefit your cannabis MSO? Check out the full-range of BLAZEPay features or book a demo with our team.
Be Serious about Security
As your MSO expands across the country, it needs to take security seriously. This goes as much for your brick and mortar as for your software and data. Here are some security measures cannabis MSOs should consider:
Implement smart energy systems to control lights and temperature at multiple locations. This will save energy costs and ensure that your stores stay properly lighted after hours.
Upgrade your security cameras to ones that allow for live-look ins and greater control. Also consider increasing the amount of cameras in your store to ensure that every angle of your store front is being monitored.
Utilize keycards and badges to provide an extra layer of security.
Use remote delivery tracking to keep an eye on deliveries and confirm that they've made it to and from their destinations safely.
Choose software with up-to-date security practices and SOC certifications like BLAZE Software
Continue to Adapt Your Cannabis MSO
The cannabis industry is constantly changing and the needs of your dispensaries will as well. Being able to adapt to the market wants and needs is crucial in your profitability and success as an MSO. What may have worked one day, may no longer be a smart decision for your business. Consistently look for ways to improve your operations, better meet customer needs, and take advantage of opportunities. Making it to the stage of being an MSO is a huge achievement, keep that ingenuity it took to get to that level to continue adapting.
Conclusion
Operating an MSO is a gargantuan task. There is a lot of hard work and smart decisions that go into keeping your MSO afloat and increasing its profitability over time. Use this guide as a checklist for your operations and identify what areas need improvement. Things like robust SOPs, new software, and improved security, can make an overnight difference handset your brand up for continued growth. If you're ready to take your MSO to the next level and out compete the competition, then BLAZE is here to help. Reach out to our team today and let's get started!