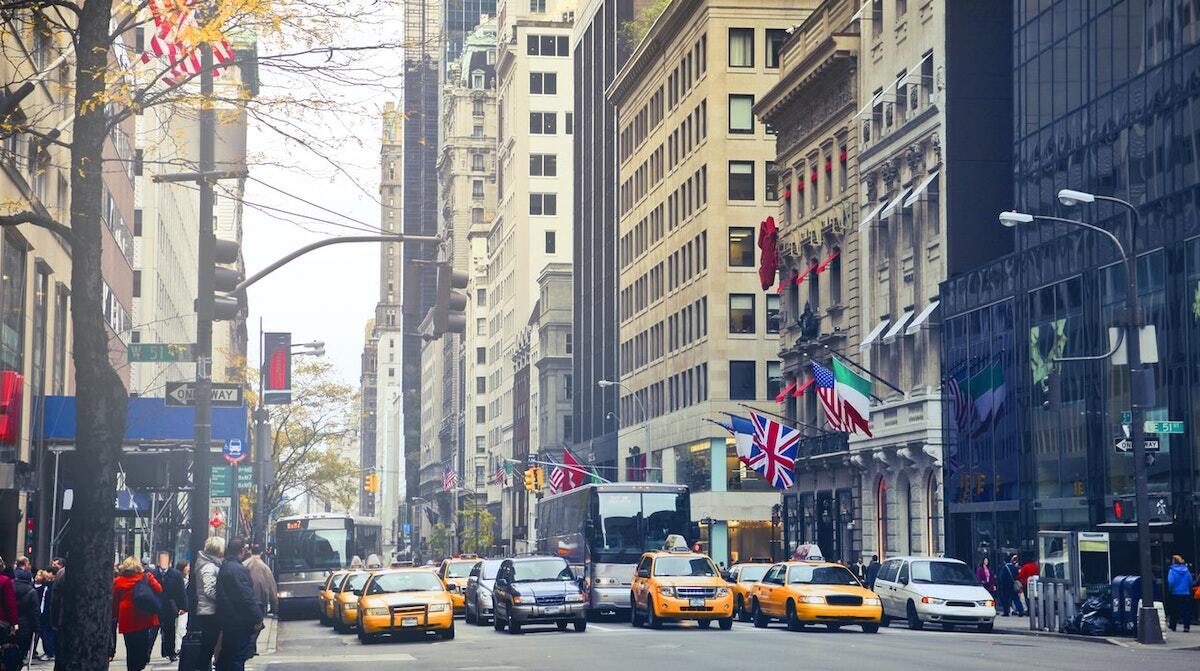 2023 is set to be a big year for cannabis and New York. New York kicked things off at the year's close with their first recreational cannabis sale. This massive achievement is just the beginning for cannabis in the state and marks the entry point for many hopeful dispensaries. For those looking to set up shop in New York, we've put together this comprehensive guide on what you need to know for 2023 and how to get started.
New for NY in 2023
After years of litigation, politics, and waiting, New York finally approved recreational cannabis sales. They join the growing list of states across the country adopting recreational sales and inch the country one step closer to federal legalization. With recreational sales just approved, all eyes are on New York. As one of the wealthiest and most populous states in the country, there is a tremendous opportunity for new business. 
License Types
When you're ready to get your business plans in order, it's helpful to narrow down which license type you will need. In New York, there are several license types that may work for your operation. Let's explore each of the retail and delivery types and we'll quickly cover any additional ones as well.
-Conditional Adult-Use Retail Dispensary License
Conditional Adult-Use Retail Dispensary Licenses (or CAURD Licenses) are the first adult-use retail dispensary licenses. Licensees were picked based on a number of criteria, including presence within the state, business standing, and ownership and control requirements. There is a $2,000 non-refundable application and licensing fee.
-Adult Use Retail Dispensary
This license is issued through the department of health. It covers the sale of recreational cannabis to customers aged 21 and over. Those who did not receive a Conditional Adult-Use Retail Dispensary License may be eligible to receive this license type instead. 
-Adult Use Onsite Consumption
This license type allows customers to consume products on-site at the cannabis dispensary. As dispensaries continue to pop up across the state, this license will likely become a priority for stores aiming to make their shop an experience for their customers. 
-Adult Use Cooperative 
This license type is for businesses owned by a board of directors or multiple interested parties. All members involved will need to pay initial membership fees and undergo any state licensing requirements.
-Adult Use Delivery
Cannabis delivery is legal in New York state and drivers must receive special licensing. In addition to this license, drivers must undergo a background check through the government as part of dispensaries' security protocols. 
-Other License Types
New York state also has separate licenses and licensing requirements for growers, distributors, and processors. You can find more information on the New York State Office of Cannabis Management website.
Costs to Open a New York Dispensary
New York state is one of the most expensive states in the country. This is especially true when considering the real estate market of cities like New York City. When deciding to open a dispensary in New York, be prepared to spend some serious cash. 
Licensing Costs
New York has one of the more expensive license costs of any state with cannabis sales. To open a dispensary in New York, dispensary owners will need to pay a $10k non-refundable application fee and a $200k registration fee (which will be refunded if the application isn't accepted).
Other Expenses
You'll need money for your location, inventory, software, and the state's higher cost of labor compared to other states across the country. In total, the cost of opening a dispensary in New York will range around the million dollar mark or more. 
Vertical Integration Ban
New York state regulators have banned vertically integrated operations. This means that businesses cannot hold licenses across the entirety of the cannabis supply chain. For example, a company cannot be involved in cultivation, production, and sales to customers. 
It's important to note this doesn't apply to medical marijuana shops.
Customer Transactions and Consumer Sales
Under New York's cannabis guidelines, only licensees are able to sell to consumers. Licensees may not sell to other businesses or through wholesale. Additionally, transactions must only be completed by the licensed business, not through third parties. This means that e-commerce sales through sites like Weedmaps and Leafly are prohibited. 
New York states details this as "Prohibited arrangements include, but are not limited to, licensees utilizing third-party entities to solicit, accept, or deliver customer orders."
Delivery Guidance
Cannabis delivery in New York is legal, but there are important stipulations to know. The state released delivery guidances at the end of 2022. These guidances permit retail licensees to have open warehouses for up to one year while their storefronts are established. They may also hire up to twenty-five delivery drivers who can deliver via car, bicycle, or scooter. Additionally, all products must be pre-paid before at the time of the order, not when the driver reaches the customers. More so, drivers can only deliver to customers within the state and only to a physical location. 
BLAZE Delivery
Cannabis delivery is becoming increasingly expected of all dispensaries by their customers. Additionally, it is a major source of revenue for the dispensaries that do offer it. When your dispensary decides to launch its own delivery service, it's going to need the right software to help. That's where BLAZE Delivery comes in.
BLAZE Delivery was designed specifically to meet the need of business owners, by former cannabis delivery operators. Our software makes delivery simpler, more efficient, and more profitable. The BLAZE system optimizes driver routes, allows for easier driver management, ensures compliance, and increases profits. See the full list of our BLAZE Delivery features.
Ecommerce and Payments
New York has strict rules on cannabis payments and e-commerce. As with the rest of the country, credit card payments are prohibited. This leaves fewer options for customers to purchase products from your cannabis dispensary. In New York, all cannabis sales must be prepaid by debit. This eliminates some of the other options that other states have. However, BLAZE has the answer. 
BLAZEPAY
Our fully integrated payment platform increases average cart sizes, eliminates manual entry errors, and allows for budtender tipping all while ensuring the merchant gets paid on time. All you need to access BLAZEPAY is a bank account. Both Retail Storefronts and Retail Delivery can use and benefit from our BLAZEPAY system.
BLAZEPAY is a Point of Banking debit processing that is fully integrated with BLAZE® Retail Point of Sale (POS). Both Point of Banking (cashless ATM) and PIN Debit systems support authorized PIN-based card transactions. This allows your customers to pay with their ATM/debit cards and credit cards (with a PIN). Automatic nightly batching is sent directly to the merchant's bank account. Managing your payments has never been easier.
BLAZE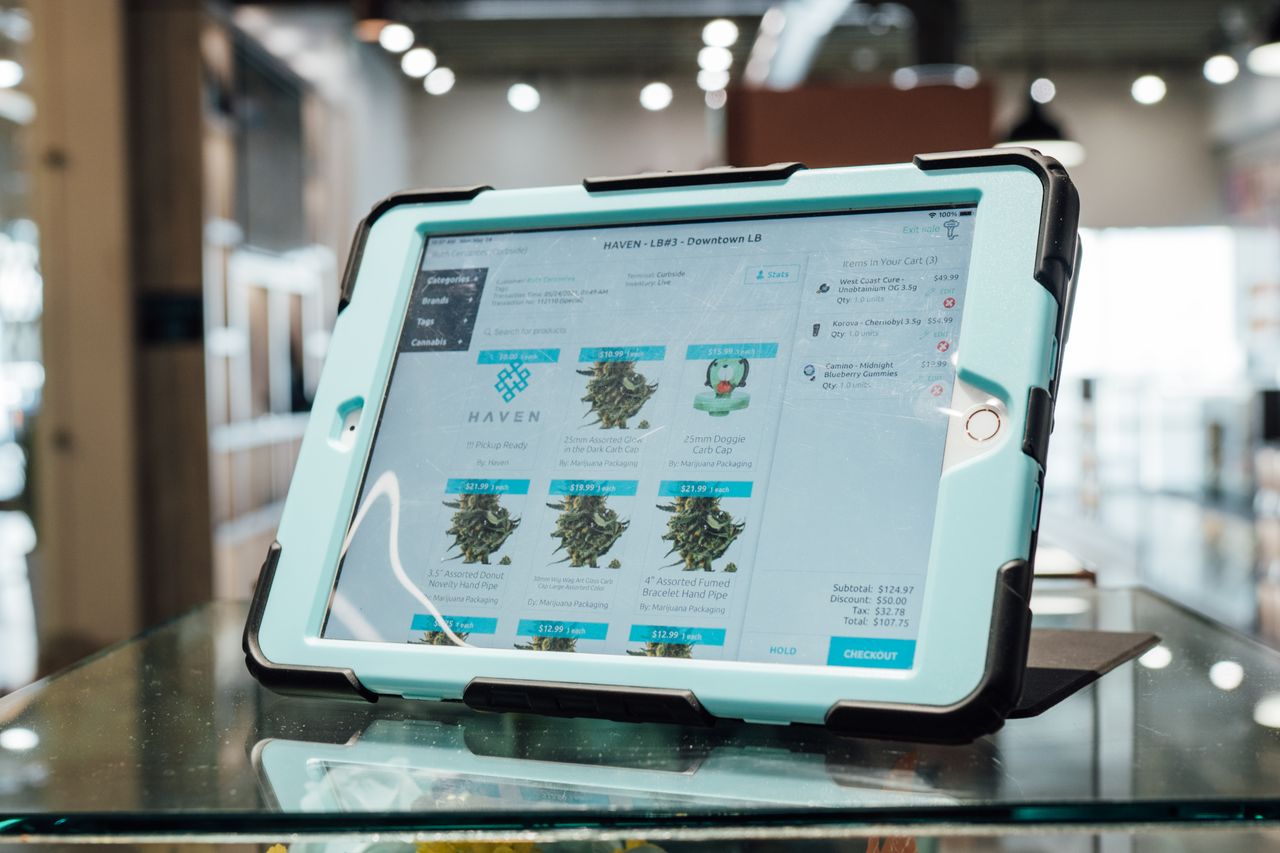 BLAZE is ready to service new and existing New York dispensaries. Our dispensary software is specifically designed to meet your cannabis dispensary needs and to make your New York dispensary a success. From our best-in-class dispensary POS to our cannabis delivery and e-commerce solutions, we have the right software to fit your needs. Our powerful tech is built so your dispensary can hit the ground running and start making sales quickly. When you choose BLAZE, you not only get our industry-leading features but access to a host of the top cannabis software integrations with industry leaders. 
Housing Works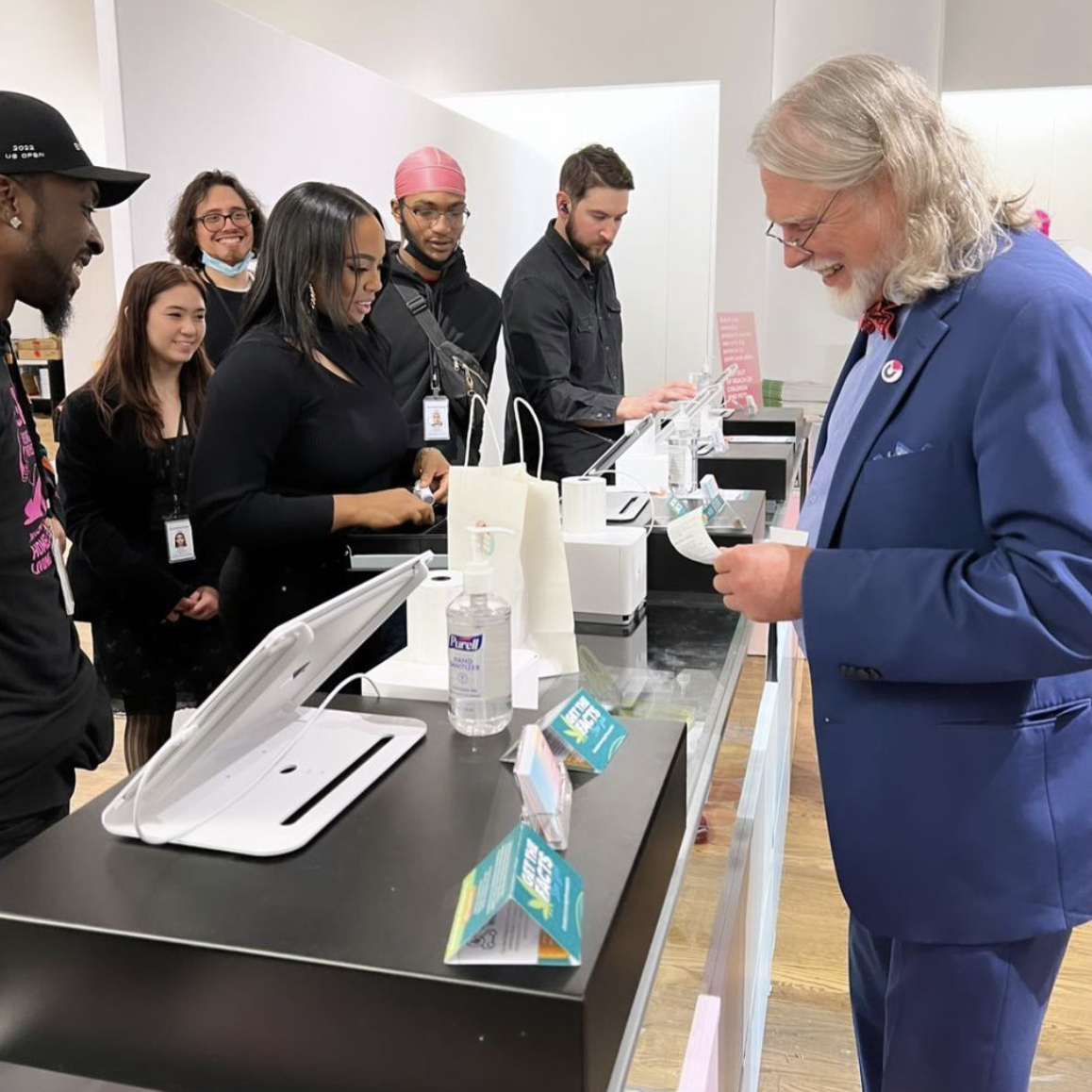 Our software was trusted with the very first recreational cannabis sale ever in New York through our customer, Housing Works. They trusted us to power their store on day one and saw seamless service through one of the most important moments in cannabis history. 
Conclusion
New York has a bright future ahead when it comes to cannabis. The state is set to rapidly expand its cannabis offering and there is unlimited potential when it comes to what new businesses can achieve. Use this guide as a jumping-off point and make sure to review the full list of New York state cannabis guidelines before you get started. The BLAZE team is here to help when you're ready to launch your New York dispensary or get your current one optimizing recreational sales. Our team are expert in the New York cannabis market and has the skills to get your shop up to speed in no time. Feel free to book a demo with our team and see BLAZE software in action!