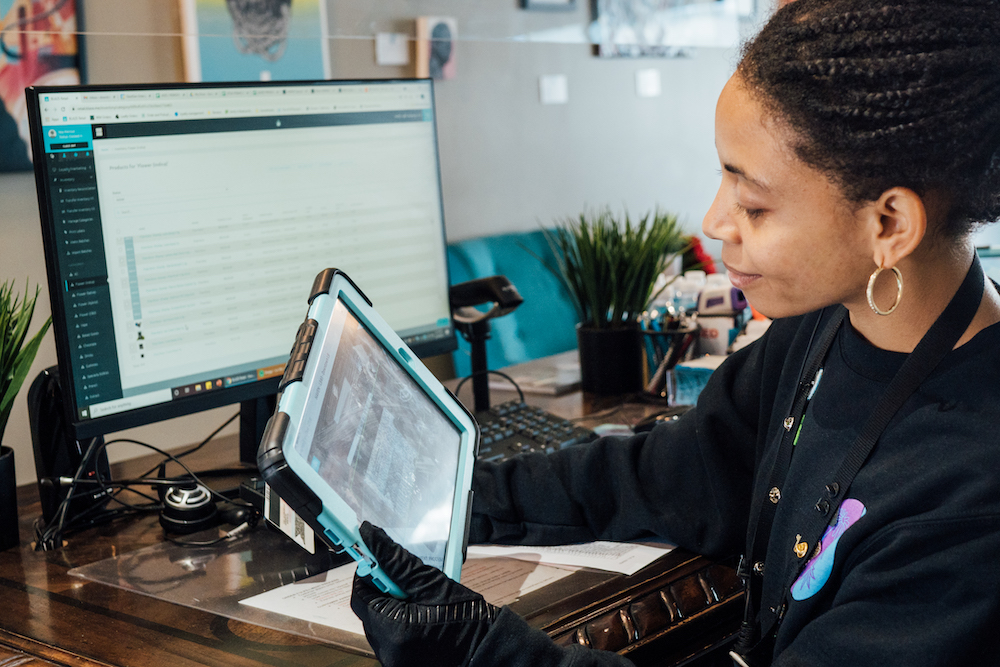 Introduction
As the cannabis industry continues to grow and evolve, many retailers are finding themselves in need of a new point of sale (POS) system. Whether it's due to outdated technology, the need for better inventory management, or a desire for improved customer experience, switching to a new cannabis POS system can be a daunting task. In this blog post, we will discuss the onboarding process for cannabis retailers switching POS systems, including the challenges they may face and how to overcome them.
Selecting the Right Cannabis POS System
The first step in the onboarding process is selecting the right POS system for your business. With so many options on the market, it can be difficult to know where to start. It's important to choose a POS system specifically designed for the cannabis industry and meets your unique needs. When researching different options, consider factors such as ease of use, inventory management capabilities, compliance features, and customer support.
It's also a good idea to check with other cannabis shops in your state to see what they're currently using, what they've used in the past, and any issues that they've dealt with from certain providers. Learning from others previous missteps when selecting a cannabis POS system can save your business time, stress, and money.
Hardware and Data Migration
Once you've selected a POS system, the next step is to meet with your onboarding specialist to understand what you'll need in terms of hardware, employee accounts, and training timeline. These factors will help you plan your migration or grand opening accordingly. It's helpful to understand that hardware costs are typically a one-time upfront cost so budgeting for this in advance will make it less of a surprise expense.
If you're switching from an inferior cannabis POS provider, it will be up to you to discuss the termination of your old contract and the process of exporting your inventory and customer data. Your new POS provider can provide import templates to make this process easier so you can understand which data points to include in any exports. Ensuring your inventory and customer data templates are correctly configured will help expedite the data migration process.
Training and Implementation
Next you'll want to begin the training and implementation process. This is where many retailers may encounter challenges, as transitioning to a new system can disrupt day-to-day operations. To minimize these disruptions, it's essential to work closely with the cannabis POS provider and create a detailed implementation plan. This plan should include a timeline for training and implementation, as well as any necessary software upgrades or integrations.
During the training phase, it's important to ensure that all employees are properly trained on the new system. Best-in-class cannabis POS systems will typically offer a virtual LMS training for dispensary employees so they can become certified at using the system. However, for upper management, it may involve scheduling additional training sessions or user manuals. It's also important to have a plan in place for addressing any issues or questions that may arise during the implementation process.
Pre-Launch Preparations
Despite careful planning, challenges may still arise during the onboarding process. One common challenge is data migration, as transferring data from an old system to a new one can be a time-consuming and complex process. To overcome this challenge, it's essential to work closely with your POS provider and ensure that all necessary data is properly transferred.
Another challenge is ensuring that the new system is correctly configured in your global settings, employee permissions, reporting dashboards, and pre-set promotions. Testing these settings is all imperative to a successful launch of the new cannabis POS system. Checking that the data migration has correctly and accurately imported all the necessary customer and inventory data will give you confidence that you're ready to launch.
The POS Launch and Post-Launch
Launching your new cannabis POS system is always anxious day because there are so many factors involved. Proper preparation is the best way to ensure that it will be successful and if anything does arise you know how to troubleshoot without it affecting sales. Your account manager should always be available to assist in the event that issues do arise.
The first few days of using the new POS system will help you dial in any small workflow adjustments that will make it easier for your staff to use the system. Meet with your account manager post-launch to discuss any issues or challenges that come up during the launch. They'll be willing to help guide you in how to resolve these problems in the future and provide valuable resources such as help articles, SOPs, and tips to help you troubleshoot on your own.

Conclusion
Switching to a new POS system can be a challenging process for cannabis retailers, but with careful planning and preparation, it can also be a rewarding one. By selecting the right system, providing comprehensive training, and working closely with your POS provider, you can ensure a smooth transition and position your business for long-term success.