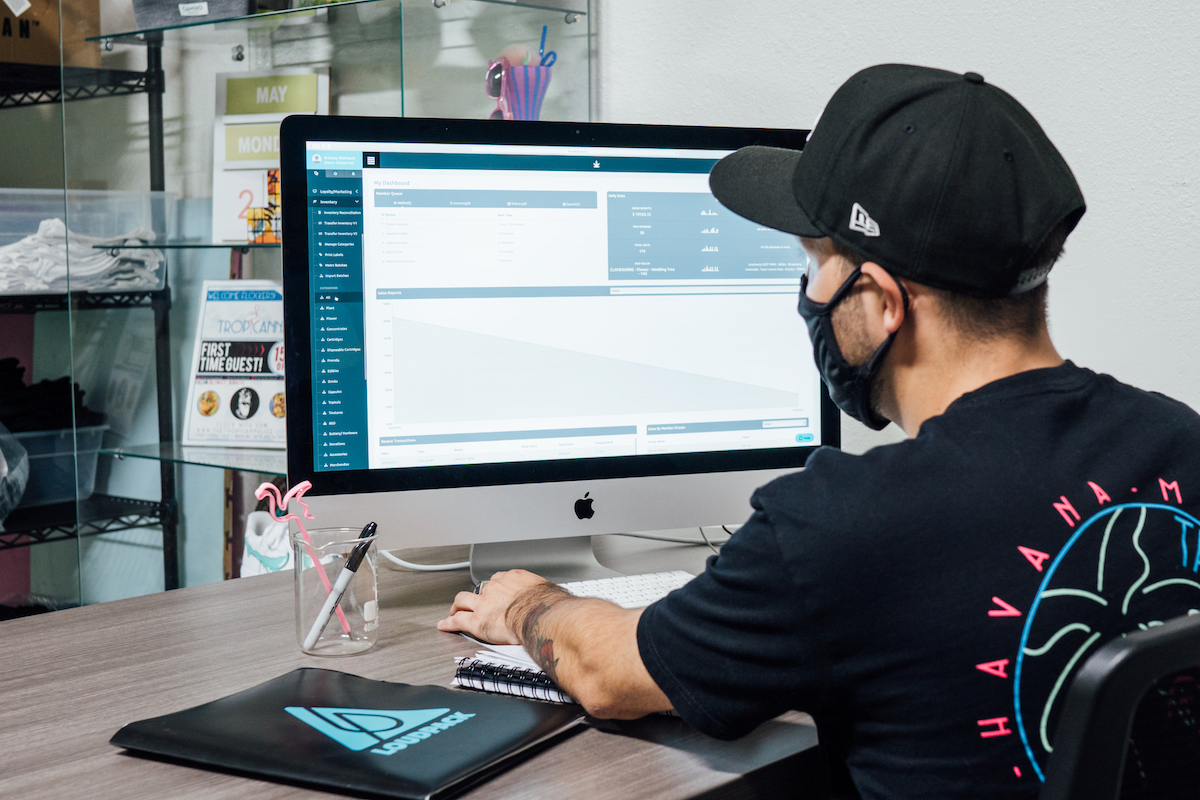 When running a dispensary, you may wish that you could know exactly what your customers are thinking. While telekinesis might not be possible, strong dispensary data can get you close. Having access to robust data and sales tracking can give you a clearer picture of what is working for your dispensary and what isn't. As 2023 gets started, understanding your data software that can keep up with your dispensary needs is crucial. Your experts here at BLAZE are here to help. We'll dive into how to plan for the new year through the use of your data and how our software can make a world of difference in your success.
Planning for 2023
Tech is continuing to change the cannabis landscape every day and things are only heating up for 2023. One huge area of innovation is through cannabis dispensary data. While other industries have been using robust data platforms for years, the cannabis industry has been slow to adopt them. However, that is all changing. Data fluency is revolutionizing how stores understand their markets and customers and how they decide on future strategies. 
The Importance of Dispensary Data
Data is more than just raw sales numbers, customer counts, and inventory management; it's a gateway into understanding your customers, your market, and where your brand fits into that equation. Your data has valuable insights into your customer behavior, demographics, and predictive purchasing as well as how your dispensary is positioned for the long term. Let's explore the specifics of how you can use your store data and customer data.
Store Data
Your dispensary data is a very valuable resource. The data you gather will give you a look into which products are selling, your peak hours, how fast your team is processing sales, and beyond. Knowing this information can help to direct future strategies and to fix gaps in your current operations. This data can be applied in many ways. For example, extending store hours or hiring initiatives should be backed by data-driven decisions. 
Customer Data
Understanding the wants and needs of your customers is good business 101. Dispensaries can delve into the mindset and buying habits of their customers through their store data. Things like purchasing patterns, customer demographics, and basket size, can build a picture of the different groups of people who shop with you. Once these groups are established, you can separate them and create effective marketing and even dispensary events to better serve them. As this data changes over time, you'll be able to identify trends in your customer behavior and purchasing and therefore have a strong launching-off point to position your dispensary for the future. 
BLAZE Insights for Your Dispensary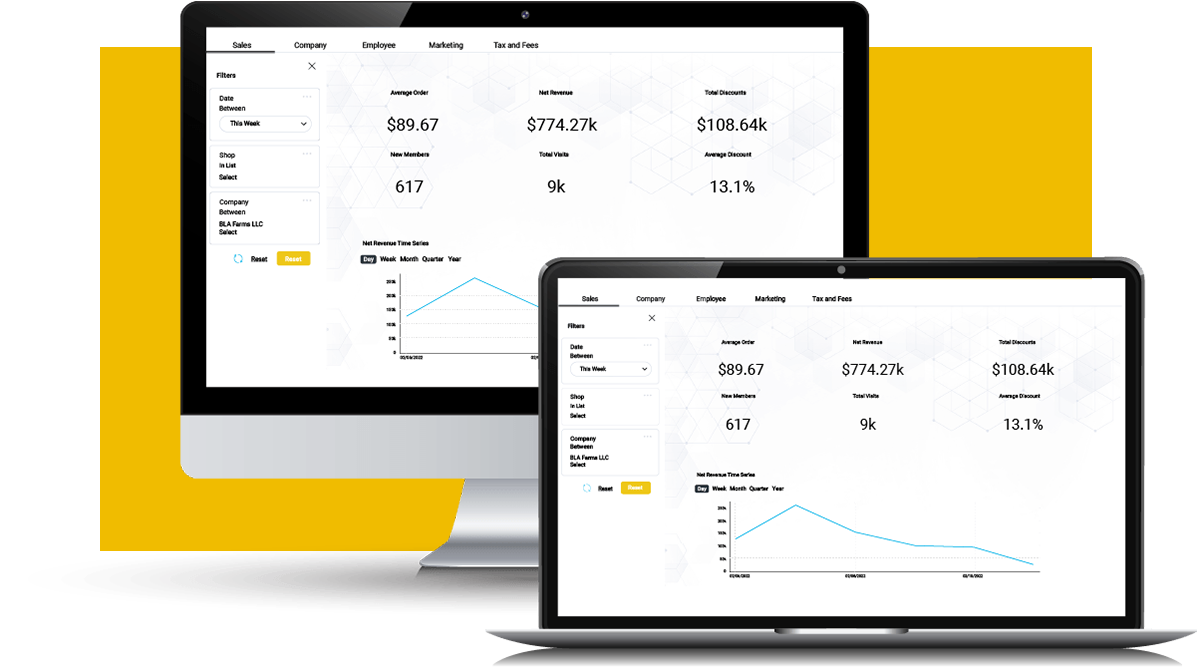 Unlocking your data potential requires power cannabis software. While there are plenty of data reporting and analytics integrations, BLAZE Insights is built right into our award-winning dispensary POS. BLAZE Insights provides powerful reporting and analytics in one easy-to-use dashboard available to any dispensaries using BLAZE. BLAZE-powered cannabis retailers can utilize their dispensary data to create successful strategies based on data-driven decisions and edge out their competition.
BLAZE Insights Advanced
BLAZE Insights Advanced offers even more features than our standard Insights platform. Personalize your dashboard with Insights Advanced and use our powerful dispensary data tool to segment your customers and weaponize your data even more than before. These extra features included advanced discounts, staffing, delivery, and product dashboards. Each dashboard allows you to hone in on the success of discounts, operational efficiency, delivery optimization, and the success of your product catalog. 
"BLAZE Advanced Insights is a game-changer for our enterprise and MSO clients who work across state lines and must accommodate differing compliance laws regulating each. With the Advanced Insights tool, data is consolidated and compiled so that our busiest team members have instant access to the metrics they need to make the swift decisions about ordering and selling that directly impact their bottom line, whether that's inside the dispensary, in the warehouse or on the road for delivery."  -Chris Violas, BLAZE CEO
BLAZE Insights Dispensary Data Example
With the new year, the BLAZE Insights team wanted to share with you a new trend we're seeing at the close of 2022 and expect for the new year. 
In the last two years, BLAZE has tracked twenty-seven million transactions. So much data tells us important stories about the cannabis industry and consumers. One major trend we are seeing is an increased purchasing of sleep-related products for consumers aged thirty-five and older. This is huge for two reasons. First, customers aged thirty-five and older make up almost half of all cannabis consumers. Secondly, we've found that sleep-related products are almost always purchased alongside other items. This means there is huge selling potential not only for your sleep-related products but also for running promotions and pushing other stock alongside it. 
"By looking at insights stores can satisfy more customer segments while increasing their cart sizes! Stocking products that directly address a need in the catalog can help bolster return visits and sleep is one of those categories to keep an eye on" – James 
Conclusion
Your dispensary data is one of the most valuable tools in your arsenal. As dispensaries, data should drive your decision-making and inform your direction for the future. We're proud to offer BLAZE Insights and BLAZE Insights Advanced to our current clients. If you're looking to make the switch to our industry-leading BLAZE Dispensary POS or are looking to sign-up for our Insights software, don't hesitate to reach out and book a demo with our team.