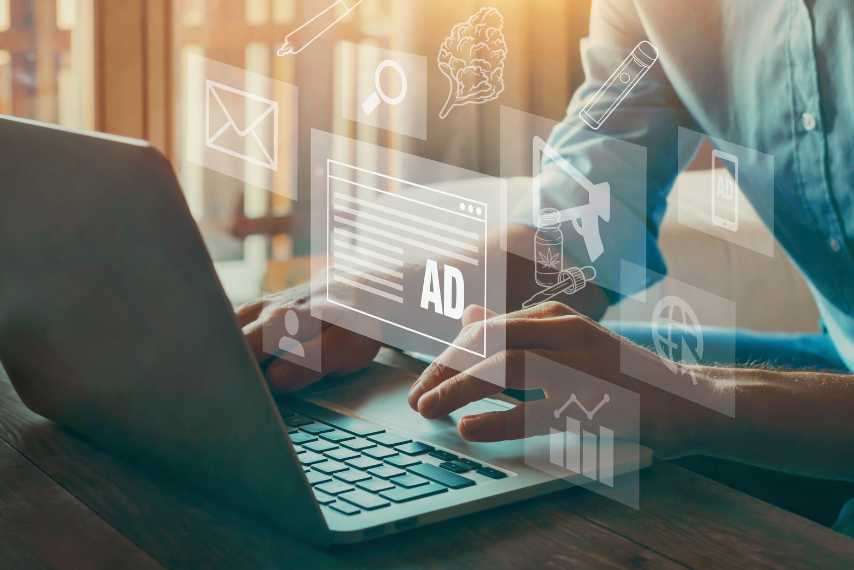 A great dispensary is nothing without great advertising. Guiding customers to your store through the sea of noise and competition is crucial for your success. While it may be hard to know where to start, advertising your cannabis dispensary comes down to a few best practices. We'll dive into some tried-and-true strategies for advertising your cannabis dispensary and increasing your customers and profits. Let's get into it!
How Cannabis Dispensaries can Drive User Generated Content
The first and easiest step for advertising your dispensary is through user generated content. User generated content is simply social media images, mentions, and shout outs, done by your customers. Here's a couple of ways you can encourage interactions with your customers.
Use branded hashtags
Have a branded prop or sign for photos
Build customer relationships with budtenders
Have product showcases
Word of mouth can be the strongest endorsement for your dispensary. Encouraging interaction allows you to get your dispensary's name out there without spending much ad spend yourself. The more people engage and post, the more likely you are to see an uptick in user generated content overtime.
Customer Loyalty Programs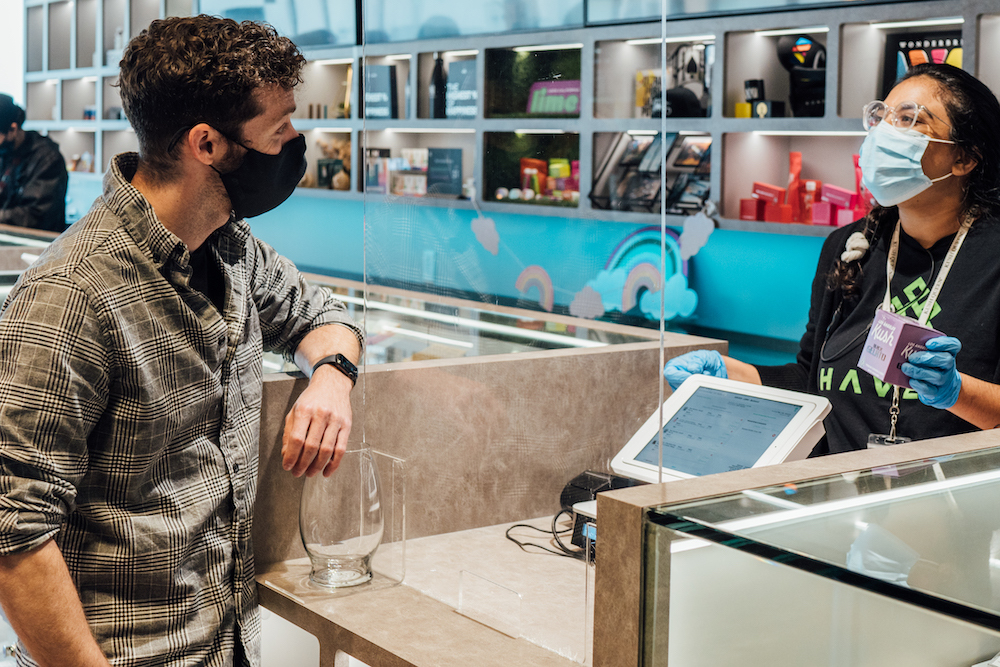 You already know how important your customers are to your dispensary, but do they know how important they are? Establishing customer loyalty programs is a perfect way to thank your frequent visitors and encourage them to keep coming back. It's much easier to keep an existing customer than find a new one, so dedicating some of your advertising efforts to your existing base is a smart decision. 
Here are a few customer loyalty programs to consider:
Loyalty points to customers who share your hashtag or content
Discounts for repeat customers
Tiered discounts based on loyalty and cart sizes
You can conduct your loyalty program in whatever ways work best for your customers. Approaches like SMS texts, online loyalty programs, and in store discounts, are great options. 
Host Memorable Events
What better way to advertise your cannabis dispensary than through an awesome event that gets people talking for months. Hosting a memorable event is the perfect way to get your brand name out there and strengthen your advertising initiatives. It gives your dispensary a clear reason to push marketing materials, creates an ideal opportunity for user generated content, and brings your customers right to you. 
Here's a few ideas for your events:
Holiday events 
Cannabis Holiday events such as 4/20 or 7/10
Store anniversaries
DJ nights
Speaker events
If you want more help planning one of these events, check out our article for a quick guide to planning cannabis dispensary events. After your successful events, don't forget to follow-up on the success by pushing images and videos on social media and saving content to your Instagram reels. The content you get from your event is also great to publish on your website and blog.
Advertise on Social Media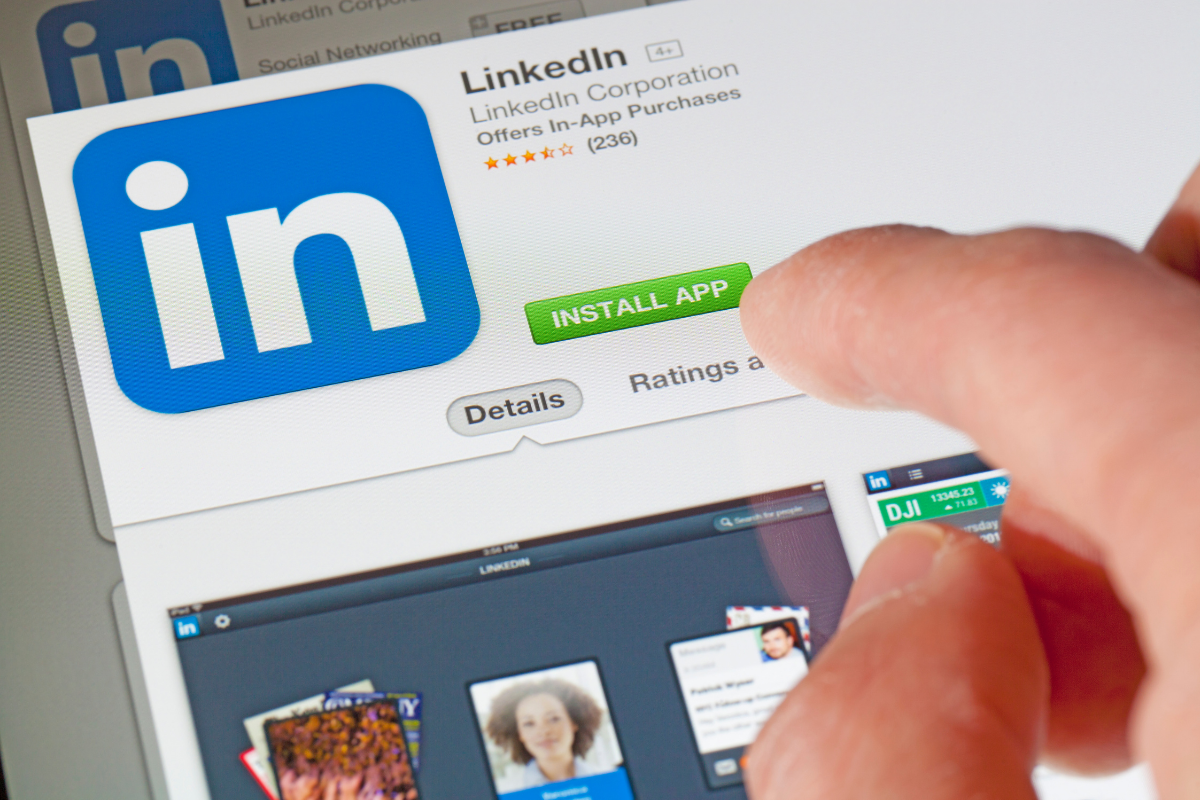 Advertising your cannabis dispensary on social media can be daunting to say the least. However, don't be discouraged. There are workarounds and solutions to the various social media channels and their blocking of cannabis related content. Let's dive into some of the main social channels and explain how you can succeed in your advertising on them.
Facebook
Facebook is the largest and most active of social media channels. They're the major player in business marketing on social media. However, facebook can be ruthless in taking down cannabis related posts. For Facebook, focus on building your reach organically. Engage your current customers and answer any questions they have. 
Twitter
Twitter can also be relatively harsh when it comes to cannabis advertising. Use this channel to post daily updates, promotions, and current topics. The 280 characters twitter allows can be both a blessing and a curse. Arrow your advertising into short and concise messaging that can fit into a single tweet. Utilize Twitter's strengths by connecting with your customers in discussions and becoming  part of the greater cannabis community through conversations and retweets.
Instagram
Instagram is fairly restrictive on their cannabis advertising, however, this is your best place to build your brand identity. Instagram is the perfect place to upload pictures and videos of events, your staff, and your engagement in the community. Focusing on building your brand image and establishing your aesthetic look. Utilize Instagram Stories to reach your customers for promotions and special deals. Make sure to put any important information and popular event images in your reels. 
LinkedIn
We've talked about LinkedIn before, but it is the best place to market your cannabis business. LinkedIn is the most welcoming social channel to cannabis dispensaries and a great place to reach quality customers. There are a few restrictions such as advertising to specific age groups and showing consumption, however, you'll be much more free to advertise your cannabis dispensary and products. If you want the complete guide on using this valuable social channel check out the ultimate guide for LinkedIn cannabis marketing.
Don't Skip Print and Traditional Media
In this day-and-age, it's easy to over-emphasize the importance of digital advertising and skip traditional means. That would be a big mistake. Print advertising is a low-cost and effective way to reach your customers. Use print advertising to create flyers to hand out at your stores and partner businesses. These flyers can advertise new promotions, events, products, etc… They're also a great way to get your advertising to your customers without the traffic that comes with social media. 
Traditional media doesn't have to just extend to flyers, renting billboards and space in magazines is another sure-fire way to successfully advertise. Billboards attract thousands of eyes everyday and have very little restrictions when it comes to advertising your cannabis dispensary. Likewise, magazines have dedicated and active readers that are more likely to take notice of your advertising. Be creative with your advertising and choose eye-catching images and copy. There are plenty of affordable options and you may find traditional advertising to be more successful than digital. 
Bonus Tip for Advertising Your Cannabis Dispensary
Great advertising needs great support. That's where dedicated cannabis software comes into play. BLAZE software provides industry-leading dispensary tech and the best software integrations in the business. Our dispensary POS works to streamline your operations and improve profits, budtender reliability, and compliance. These add up to create a store ready to meet the hordes of customers that your advertising brings in. 
BLAZE has a powerful tech stack of software partners ready to meet all of your business needs. This extends to marketing and advertising as well. Our partners are here to help your business manage its data and create programs that work. Check out the full list of our partners and see which ones might give your dispensary the boost it needs.
Conclusion
Advertising your cannabis dispensary is part of running a successful business. While advertising in the cannabis industry can be tricky, there are plenty of smart solutions to implement. Use ad data to determine which demographics you reach best and what type of advertising appeals to them. Let this guide get you started in your advertising efforts and learn what works for your brand.