Adult use cannabis sales are being approved state by state across the country. States previously solely focused on medical cannabis sales, now have the opportunity and challenge of recreational cannabis. If you currently run a medical marijuana dispensary and are ready to take on recreational sales, there's a lot to cover. Use our guide as a detailed overview of everything you can expect and prepare for so you can get started. Let's get into it!
Licensing for Adult Use Cannabis Sales
Switching for a medical license to a recreational one isn't as easy as it sounds. When a medical state approves the recreational use of cannabis, licensing requirements are subject to change. That means store owners have to apply for both an expensive license and have to catalog each and every plant in their facility. There's a lot to plan for when obtaining a recreational license. Here are a few things to prepare:
-Lots of Money
Recreational licensing is expensive. Be prepared to spend and spend a lot. Some licensing can run as high as nearly 100k! There are also annual renewal fees to consider as well. Sometimes annual renewal fees can be equal to the cost of the licensing fees.
-Proof of Capital
In an effort to restrict unregulated players in the market, regulators will want a thorough accounting of your finances. You'll need to account for all of your incomes and expenses and be prepared to provide transparent resources about investors. 
-Moving From Non-Profit to Profit
Some medical cannabis dispensaries operate as non-profit. When making the change to recreational sales, these dispensaries will need to obtain a business license.
Preparing Inventory for Seed to Sale Tracking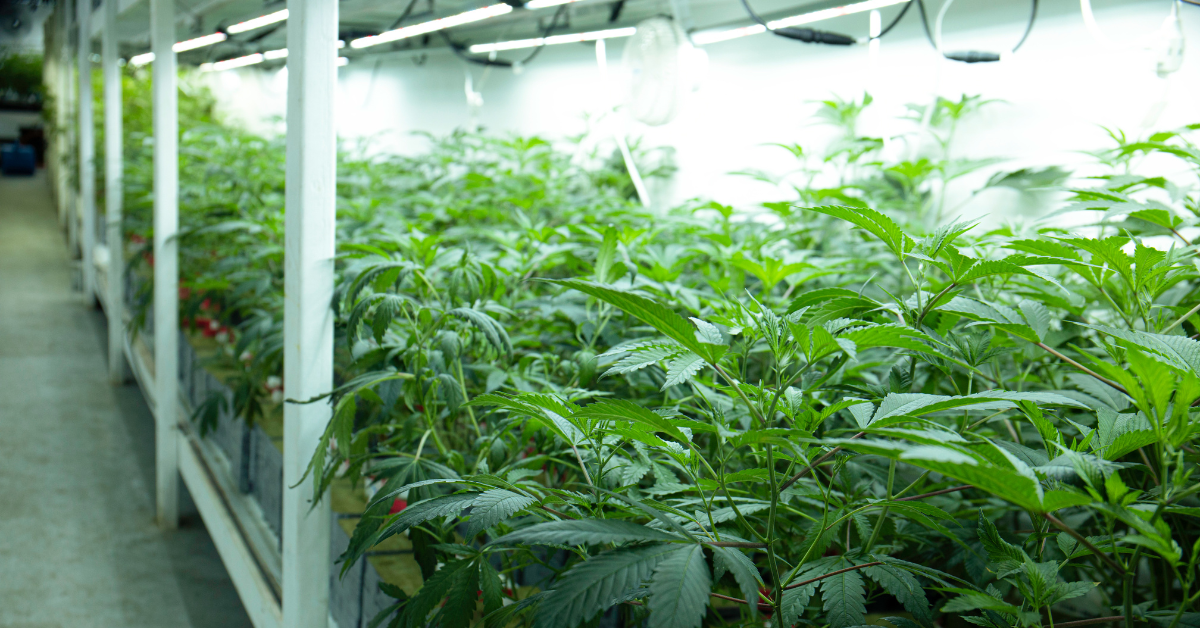 When recreational sales are introduced to a state, seed to sale tracking will be implemented as well. This can include systems like Metrc and BioTrack. These systems track every cannabis plant that is grown, goes to market, and sold to consumers. Dispensaries will need to catalog their inventory in preparation for seed to sale tracking. 
In most states, dispensary owners have 10 days to catalog their entire inventory. Once these 10 days are over. store owners will only be able to buy and sell cannabis that is tracked by the state. The timeline of this process is crucial. Failing to properly prepare means you may lose out on any already purchased product.
More Rules and Regulations for Adult Use Cannabis
With recreational cannabis come very strict rules and regulations. These rules will be broader in scope and more strict than the ones for the much smaller market of medical cannabis. Recreational rules cover how much product can be sold, how dispensaries can advertise, and how compliance must be recorded.
Recreational cannabis sales have seen strict regulations each and every time they've gone live. Legislators and government officials have tremendous influence on how customers can obtain cannabis and related products. Expect testing and labeling rules to change for recreational products. This may cause retailers to either send products off for retesting or relabeling products. There are some states that require both. Lastly, there are costly and challenging steps to selling both medical and recreational cannabis simultaneously. For some states separate licenses, inventory management, and different physical locations are required for sales in both recreational and medical.
Are You Ready for Supply and Demand?
The issues with supply and demand are two-fold. First there will be a massive spike in traffic to your stores, and second, there will be a state-wide struggle to meet plant and product demands. 
-Increased Traffic with Adult Use Cannabis
While medical cannabis dispensaries often have a loyal, but small customer base, switching to recreational sales will see a huge increase in customers. This is great news for sales and increasing the profits of your cannabis dispensary, but will undoubtedly put strain on inventory, operational efficiency, and staff. Be prepared to scale up and scale up quickly. 
-Supply Chain Issues
The growing period for cannabis is around three months. When recreational sales go live, cultivators can find themselves far behind on meeting the increased demand. That means that dispensaries will often be low on stock and struggle to keep their shelves stocked while they wait for growers to catch up.
In some states, medical dispensaries can start selling adult use cannabis before other dispensaries. This can be a blessing and a curse. It's great for building your customer base, but it also means even more traffic and a harder time restocking.
If you want to learn more, here is our article on the cannabis supply chain.
-New Staffing Needs
With adult use cannabis sales, your dispensaries will need to increase their staff. The volume of customers is simply much higher than with medical cannabis and relying on your current staff and procedures won't cut it. There are a couple things to consider when hiring new staff for your recreational dispensary.
-Benefits
To attract the best budtenders and staff, you'll need to provide competitive benefits. Since cannabis isn't legal on the federal level, health insurance and direct deposits can be challenging. Credit unions are a better option. Make sure to account for the possibility of additional fees they might have for working with a cannabis business. Additionally, employee turnover is common at dispensaries. Offering competitive pay or even more than your competitors will improve staff loyalty and reduce employee churn. 
-Training
With recreational sales comes new regulations, laws, and operating procedures. Your staff will need to be trained in all of them. Compliance is of paramount importance. Make sure your team is well-trained in working within their seed to sale tracking system and meeting over state, county, and local regulatory requirements.
Compliance is the most important aspect of running a recreational dispensary. If your dispensary sells both medical and recreational cannabis, your staff will need to be well-versed in them both. It's important they understand the distinctions between both customer groups and the compliance requirements surrounding them.
-Customer Profiles
Medical patients and recreational patients can't be sold to the same. With medical patients, they will have a medical ID number. Confusing the two classes can result in compliance issues and problems for your business. 
-Sales Limits
Sales limits restrict how much a customer can purchase from your dispensary at any one time. Medical patients have higher purchasing limits and usually pay less (sometimes no) taxes than recreational customers. An important area for your team to be aware of is with edibles. Edibles limits are often bigger and more potent for medical patients. 
Managing Changing Regulations 
The rules in the recreational cannabis market are constantly changing. These rules can run the spectrum of your business from purchase limits, to delivery, to promotions. Be prepared to stay up-to-date with new regulations and prepared to change current SOPs (standard operating procedures). 
-Discounting and Purchase Limits
Two of the most common areas for changing regulations are discounts and purchase limits. When running a discount, be sure to review current laws to ensure that your existing promotions are still legal. This is especially important when running repeat promotions. From there, purchase limits are subject to frequent change. State regulators and policy-makers are consistently battling over legal amounts. Expect these limits to change consistently and ensure that your systems are updated for this.
-Security for Adult Use Cannabis Dispensaries
Security is vitally important for dispensaries and there are state-mandated laws around it. These can include how money is stored on the premises, the amount of security cameras, and the need for on-site security. 
More Expenses for Adult Use Cannabis Dispensaries
Switching to recreational sales is a very expensive endeavor. This applies beyond new licenses and into all aspects of your business. Be prepared to spend more on hiring new staff, training, stocking more and a wider variety of products. 
Taxes are another expense you will need to prepare for. Taxes for recreational sales are much higher and you'll need to keep track of it. A great POS (point of sale) system will make a world of difference when processing recreational and medical sales. 
A Change in Clientele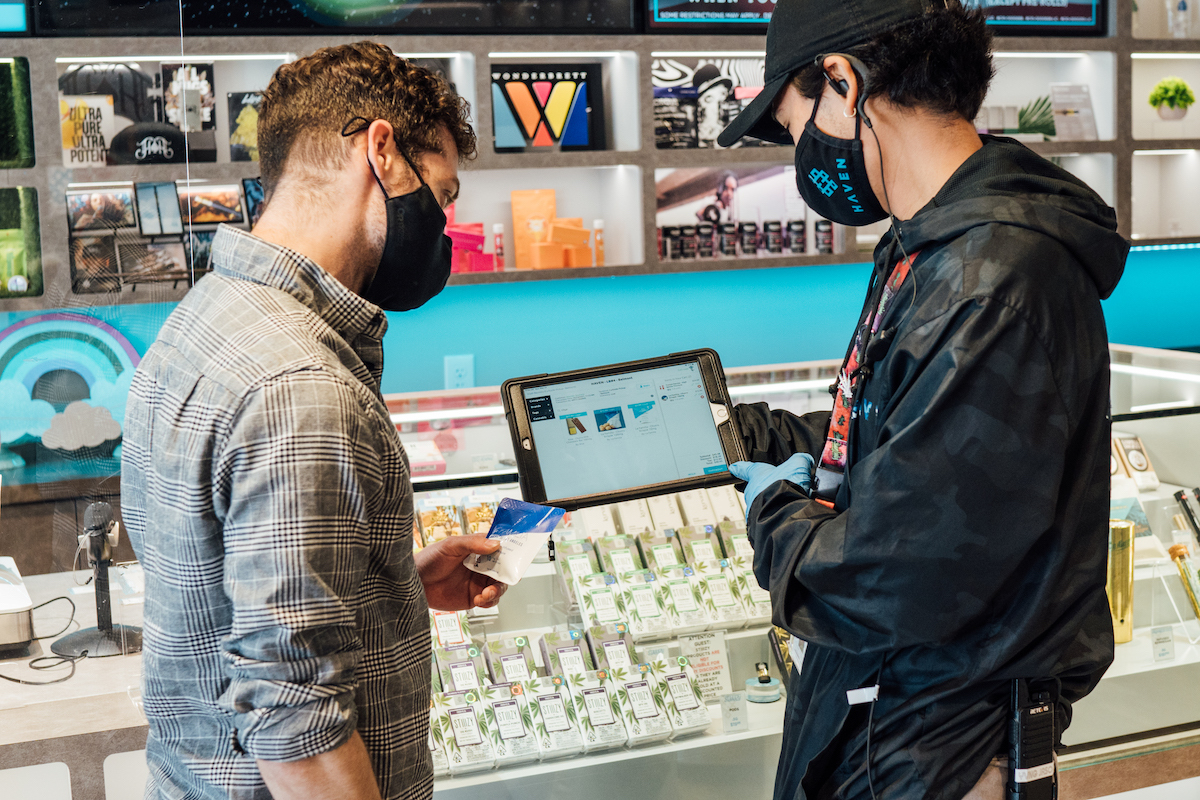 There can be a noticeable difference between medical and recreational clientele. Medical patients utilize their cannabis for clear health reasons and their dispensary serves as a sort of pharmacy. On the other side are recreational customers. Recreational consumers can present additional challenges. 
With recreational consumers, many of them are looking to enjoy the product and/or flower and are less interested in its health benefits. This requires different training on behalf of your staff in order to sell to these different needs. Your staff will also need to be aware of purchasing limits and keep vigilant on those who may try to by-pass laws and regulations. 
Recreational consumers may be less educated on the use and effects of cannabis and cannabis products. This will require more time from your budtenders and more effort into ensuring that these customers receive the right product.
Conclusion
There are many differences between running a medical cannabis dispensary and a recreational one. Be prepared to face new challenges and struggles, but don't be discouraged. Recreational sales can be a lucrative move and bring in scores of new customers. If you're looking to make the switch to recreational sales, consider choosing BLAZE Dispensary POS and our suite of software. We provide the leading cannabis software and are equipped to handle all of your cannabis software and tech stack needs. Feel free to book a demo with our team and see what our software can do for you!