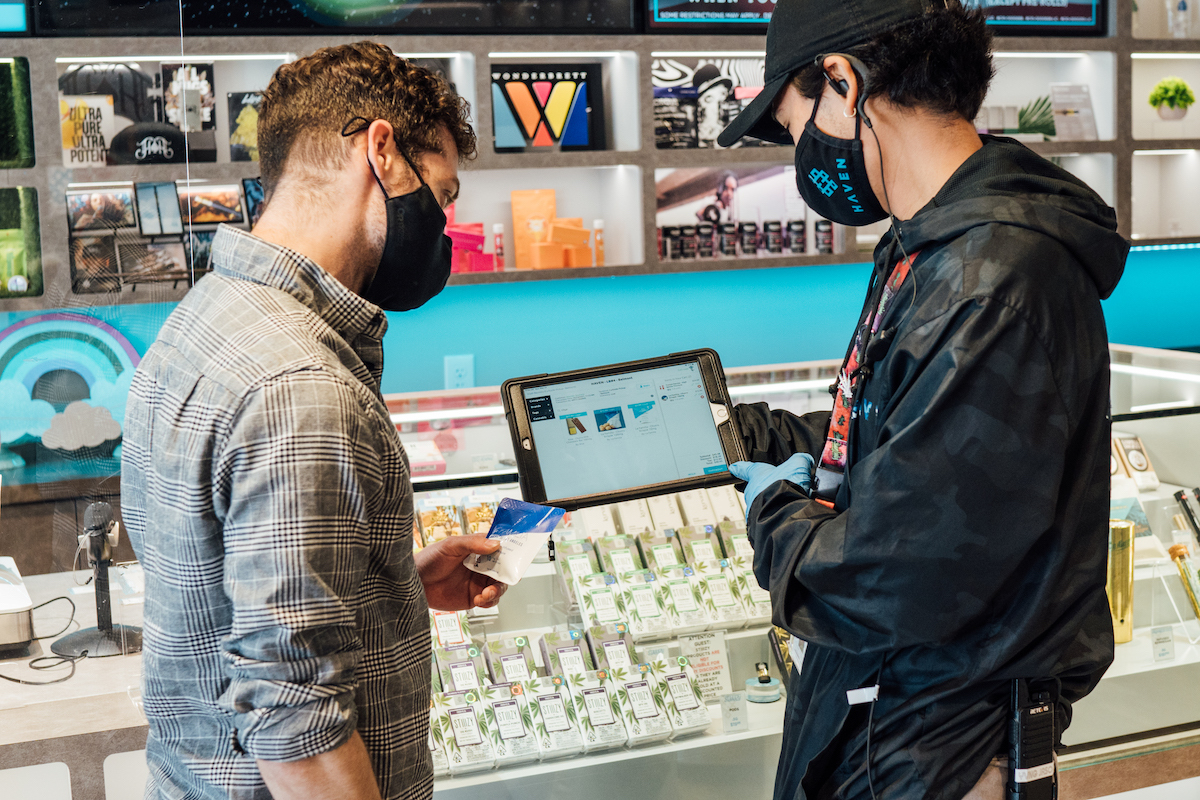 Labor Day may seem like a sleepy holiday, but it's one of the biggest cannabis sales days of the year. In fact, the whole weekend offers a huge sales opportunity. Is your store ready to make the most of the holiday? We'll cover a few helpful tips to make sure your store is prepared to handle the influx of customers and walk away from this three day weekend with a healthy profit. 
Create A Labor Day Sale
Creating holiday-specific sales are a great way to bring customers into your store. Consider offering discounts on popular products or pushing deals on things like cannabis infused drinks and edibles, which might be popular for cook-outs and parties over the long weekend. Make sure your deals are exciting enough to draw customers in, but still leave room for you to make a profit. Instruct your budtenders to upsell ancillary products to pad the loss of discounted items. 
Labor Day Marketing Push
A great Labor Day sale is nothing without a strong marketing push. Start by updating your website with a landing page covering the holiday deals and directing customers to purchasing via your website or to your brick-and-mortar store. From there, social media can be a great way to get the word out. Just be careful as not all social media platforms are as friendly to cannabis dispensaries as LinkedIn is. Lastly, utilize some of your marketing budget on creating print ads, and billboards. These draw a ton of impressions and are the most effective way to get your dispensary in front of your customers for the holiday.
Choose the Right Software
On the big weekend, you need software ready to meet the rush head-on. Choosing the right dispensary POS is paramount. BLAZE Dispensary POS is the perfect solution. Our POS (point of sale) is specifically designed to ensure seamless operations for your budtenders, delivery drivers, and frontdesk personnel. With BLAZE POS, you'll be able to speed up transaction times, increase cart sizes, and ensure compliance. You'll also benefit from the strength of our tech stack. We partner with the best of the best in cannabis and operational software so you'll have a full suite of technology suited for your dispensary needs. 
If you want some tips, check out our article on 11 things to look for when choosing your dispensary software.
Ensure Your Dispensary is Ready
Is your store ready for the holiday rush? Here are 10 things you can do to ensure a smooth weekend. 
Market your promotions early via text messaging, on receipts, in-store and online. 
Make sure to place inventory orders well in advance to restock popular products, and allow time for shipment.
Run an audit on your inventory to ensure it's up to date and organized. 
Set up your promotions ahead of time and TEST them.
Check your online listings to make sure they're up-to-date.
Be prepared for Wifi outages.
Ensure all staff are updated on store promotions.
Train your team on all software and programs that will be used in your store.
Make the Most of BLAZEPay's Labor Day Sale
If you're already a BLAZE customer, make the most of this Labor Day with our BLAZEPay summer sale. Seamless integrate with your existing BLAZE POS and see an average of a 35% increase in sales. When you sign up, you'll receive two free debit terminals. This is a great deal that you don't want to miss out on!
Conclusion
Labor Day is the perfect holiday to maximize your sales potential. Ensure that your cannabis dispensary is holiday ready by following these tips. If you want to make the most of this weekend, make the switch to BLAZE. Our team is standing by and ready to help with any challenges that arise. Together we'll make this weeked the most successful yet!